David Silva warns Manchester City could lose title if suffer one more defeat
David Silva fears Manchester City cannot afford to lose one more Premier League game if they want to retain the title.
Last Updated: 14/01/13 11:14pm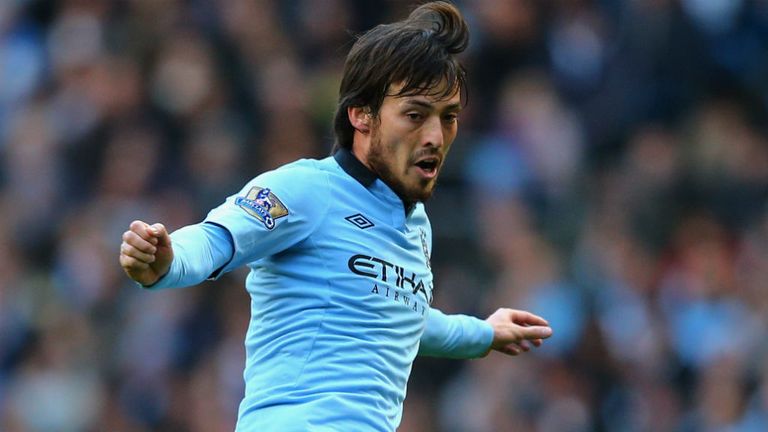 City's 2-0 win over Arsenal moved the champions back to within seven points of local rivals Manchester United, who had beaten Liverpool 2-1 at Old Trafford earlier on Sunday.
United have been in control of the title race since Robin van Persie's injury-time winner at the Etihad Stadium on 9th December and Silva admits that his side must not make any more slip-ups if they are going to crank up the pressure in the closing months.
Asked if another defeat could spell the end of City's challenge, he said: "Yes, because if we lose, then suddenly the gap is 10 points and that is when it gets really difficult.
"But if we keep fighting we hope that they will falter.
"All we can do, whatever the gap is, is keep going, every game, and put them under the pressure of knowing that if they lose a game or drop any points, we will get closer to them.
"That works the other way, of course, too, because if we lose we will get further away, but we cannot think about that. We just have to continue as we are. The league is still there to be won."
City were eliminated from the Champions League in the group stages, but Silva believes United's progression in the tournament may affect their domestic form.
"That could be an advantage for us," said the Spanish midfielder. "They have an important game against Real Madrid and we only have the league to think about. That could work in our favour."