England coach Roy Hodgson impressed with Michael Dawson's recent form
Roy Hodgson says Tottenham's Michael Dawson has earned a recall to the England squad on merit after an injury-free run.
Last Updated: 16/03/13 1:23pm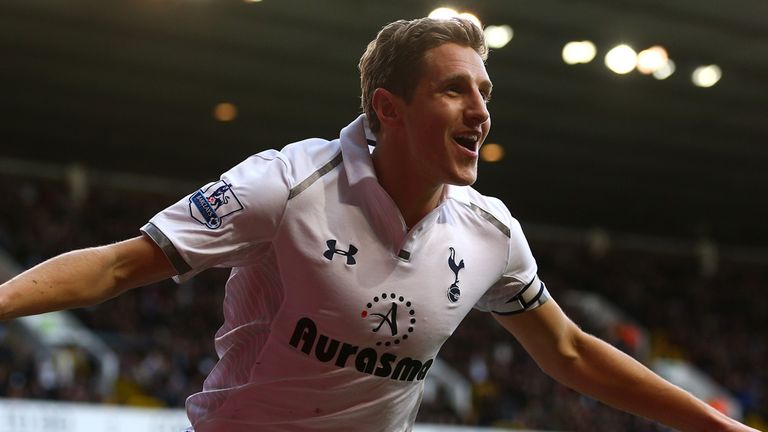 Dawson's inclusion almost went unnoticed due to the call-up for fellow centre-back Rio Ferdinand for the World Cup qualifiers against San Marino and Montenegro.
The 29-year-old has been restricted to just four senior caps since making his debut against Hungary in a friendly in August 2010, largely due to his inability to stay injury-free.
Hodgson said: "Michael is in the squad on this occasion in the same way as Rio is in the squad on this occasion, because I think their performances merit them being there.
"Michael hasn't really been a part of my thinking in the past because, to be frank, he hasn't been fit enough to play.
"If we go back to the time of the Euros last summer and the autumn, he wasn't even a potential candidate for the squad because of that reason.
"But he has been fit for the last couple of months and now he is able to play, I have decided to call him up.
"I have always thought Michael was a good player. I don't know if he has developed. You would have to ask his club coaches if they think they have seen a development.
"But I thought he was a good player when I came across him as an opponent in the Premier League and I see him as a good player today.
"I have met him in the past and had plenty of occasions to see him play on the opposite side when he was in the Tottenham team against either Fulham or West Brom."