AC Milan chief executive Adriano Galliani backs Mario Balotelli for Ballon d'Or
Adriano Galliani believes Mario Balotelli is destined for greatness, and has tipped him to one day win the Ballon d'Or.
Last Updated: 25/03/13 10:40am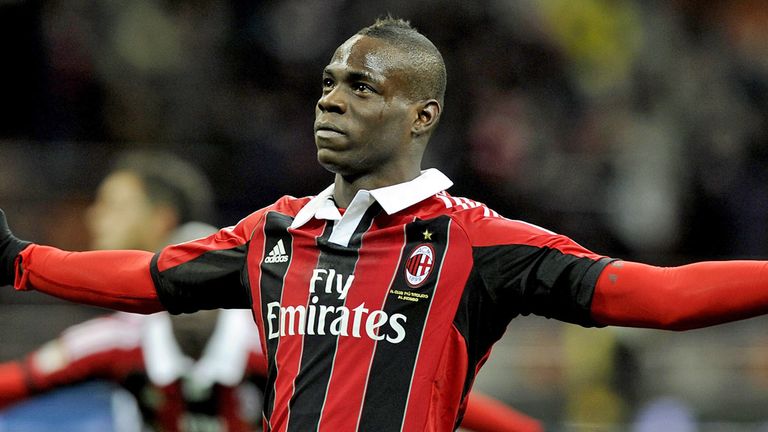 Balotelli arrived back in Italy at the end of the January transfer window, but after starting his career with rivals Inter Milan, the 22-year-old has swapped the blue half of Milan for the red, and signed a long-term deal with the AC Milan.
His start to life at the Rossoneri could not have been better, having already notched seven goals in just six Serie A appearances for the San Siro club.
Galliani feels that there are only four players in the world that are ahead of the former Manchester City star at present, but thinks it won't be too long before Balotelli will be mentioned in the same breath as the foursome.
"I think that up front there are four players in the world who are a cut above: Messi, Ronaldo, Ibrahimovic and Falcao but Balotelli is right behind them," he told Milan Channel.
"He's young and has all the right ingredients. Milan have had eight Ballon d'Or winners, let's hope he'll be the ninth.
"I always thought Balotelli was a great player since he was at Inter, and we've managed to bring him back to Italy, usually it's the other way round.
"I speak to him every day and I tell him that he has to continue doing well as this is the first season that he's playing with continuity. He has that star quality."