Frank Lampard says England's "Golden Generation" should have done better
Frank Lampard admits England's "Golden Generation" failed to fulfil their potential at major international tournaments.
Last Updated: 20/05/13 4:07pm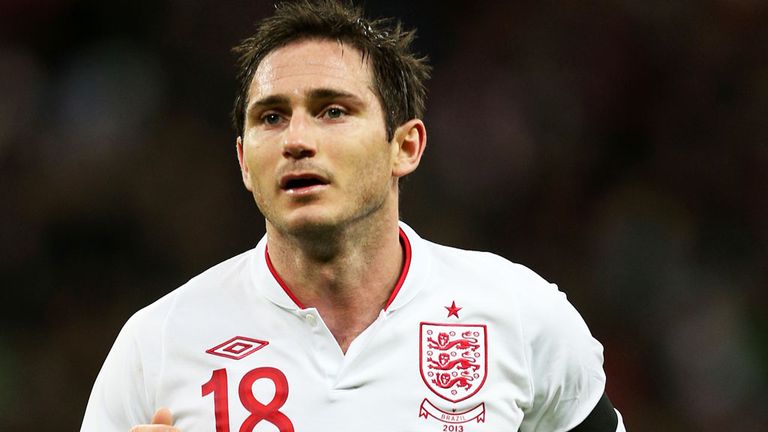 The 34-year-old was part of a group of players, along with the likes of David Beckham and Steven Gerrard, who many believed could propel England to success.
But, despite a trophy-laden club career, Lampard's 95-cap England career has failed to yield the kind of success he has become accustomed to at Chelsea.
"We've all performed in the Premier League and Champions League," Lampard told TalkSPORT.
"As a group and individually, I'll hold my hands up and say at World Cups I haven't performed, certain England games I haven't performed.
"It certainly isn't for the want of trying. But when you look at the end and you go 'yes, I've ticked all those boxes', the international one, none of us have ticked."
Lampard was often employed alongside Gerrard in the England midfield.
Numerous critics have claimed the two, who share similar qualities, cannot play together, but Lampard dismissed that and suggested other factors affected the standard of their performances.
"I think it's a myth," Lampard said. "There was a lot of talk about Stevie coming to Chelsea years ago and I can't see that we wouldn't have been able to play together if we'd have been playing regularly.
"Going in and playing big tournaments at 4-4-2 at times, it's not easy in midfield, when you're outnumbered, because you're not getting outnumbered against mugs, you're outnumbered against top players."