Gibraltar are admitted into UEFA
Gibraltar have been confirmed as the 54th member nation of UEFA.
By Graeme Bailey - Tweet me: @graemebailey
Last Updated: 24/05/13 10:36pm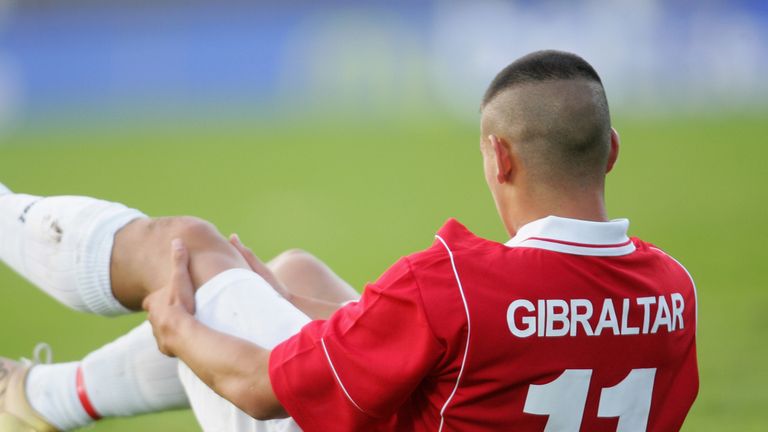 The tiny Mediterranean nation have been battling for membership of European football's governing body since 1997.
Their application was initially rejected by UEFA, but the Gibraltar Football Association (GFA) took their case to the Court of Arbitration for Sport (CAS) - who ruled in their favour.
Gibraltar was granted provisional membership last October, facing fierce opposition from Spain, and now they have been admitted at the UEFA congress.
UEFA president Michel Platini declared a "vast majority" of nations voted in favour of Gibraltar joining and also confirmed that they would be kept apart from Spain in the qualifying draw for Euro 2016.
Following the vote in favour, Gibraltar confirmed plans to build a new stadium at Europa Point.
As full members they will be eligible to compete in the qualifying stages for the European Championship in 2016, and their club sides will also be allowed to compete in the UEFA Champions League and Europa League.
Gareth Latin, president of the Gibraltar Football Association, said: "This is a momentous occasion for football in Gibraltar. UEFA membership means that we can begin the next chapter of Gibraltarian football.
"At last we'll be able to show the whole of Europe that we can match the best with football of a high standard and entertaining style. It will open up a whole new world of opportunities for our highly skilled young footballers.
"This is one of our greatest ever sporting moments and, of course, we'd like to thank everyone who helped with our bid and all those who voted for us. We couldn't have made it without you."