Gareth Bale could make up to £3m a year if he trademarks his celebration gesture
Gareth Bale could stand to make up to £3m a year if he successfully trademarks his now famous goal celebration gesture.
Last Updated: 17/06/13 1:05pm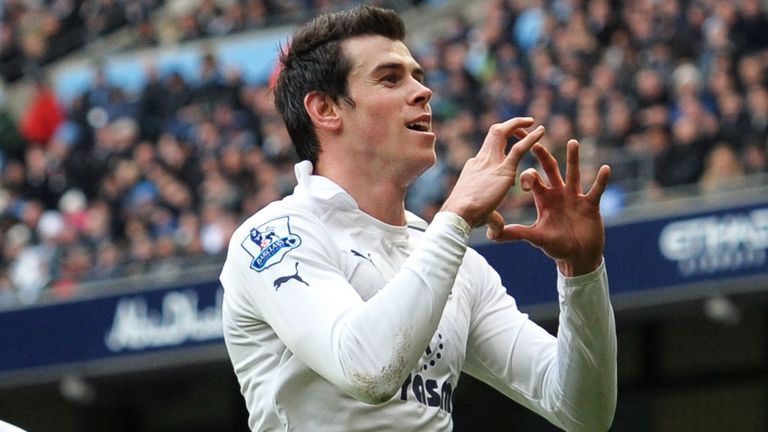 Tottenham's star man has filed an application to the Intellectual Property Office to trademark a logo copying his gesture of a number 11, his shirt number, inside a heart.
Bale first showcased his 'Eleven of Hearts' celebration in 2010 for childhood sweetheart Emma Rhys-Jones with whom he had a daughter last year.
An independent tribunal will decide in the next two months whether he can trademark the logo.
Director of sports marketing agency brandRapport Nigel Currie said: "The possibilities are huge for Gareth Bale. Once he has that right he can cash in on it and become a more well-known player.
"A third of his overall income could be made from his image rights, potentially up to £3million a year."
Bale has applied to trademark the logo for use on headgear, footwear, jewellery and clothing as well as various leather goods including travelling bags and umbrellas.
The 23-year-old, who scored 31 goals for club and country last season, will follow in the footsteps of David Beckham who has also cashed in on his image rights.
Currie added: "Beckham does various things for various brands, but having this logo gives you the opportunity to use it as the brand image.
"It can appear on any sort of product he wants, so it has massive potential.
"Once you have got something that is readily identifiable with the person and has the potential to be seen by millions every time he scores a goal, then it becomes more and more recognisable globally."