Al Shabab turn down chance to sign Ronaldinho from Atletico Mineiro
United Arab Emirates club Al Shabab have turned down the opportunity to sign Brazilian veteran Ronaldinho.
By Edwin Chong
Last Updated: 07/07/13 4:59pm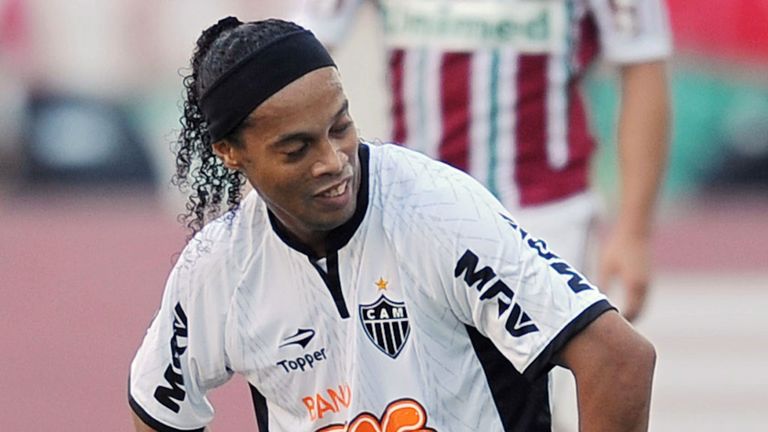 Al Shabab vice-president Khalid Bu Humaid stated earlier this month that there was a 50 per cent chance of a deal happening for the Atletico Mineiro forward.
However, Bu Humaid has now confirmed the Dubai-based club will not be pursuing the matter further, and mentioned Ronaldinho's high price tag and doubts over the former Barcelona star's attitude as the main reasons for ending talks.
"We wrote back to Ronaldinho's agent last week and declined his offer," Bu Humaid told Gulf News.
"He's just over priced and the second thing is his attitude off the field. If they could not control him at Barcelona he can't be controlled in Dubai."
Al Shabab are expected to be on the lookout for another high-profile player to fill a vacancy in their foreign player allocation.
Ronaldinho was linked with a move to Besiktas last month, but the 33-year-old's brother and agent ruled out a switch to Turkey.