Kevin Phillips relishing playing for Crystal Palace in Premier League
Kevin Phillips admits he could not turn down the chance of playing in the Premier League under Ian Holloway.
Last Updated: 23/07/13 9:26am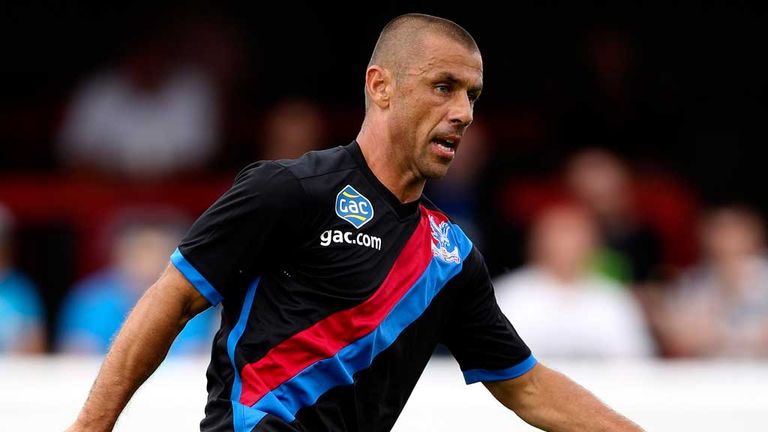 Phillips, who will turn 40 on Thursday, signed a new one-year contract with the Eagles last week after scoring the goal which clinched their return to the top flight in the Championship play-off final against Watford.
"The last two seasons I have said that's it, but I have had an incredible couple of years," he said.
"Working alongside Ian, he has faith in me and I said after the final there are not many managers that would give a player touching 40 as many minutes as he gives me.
"You can only do that if you produce the goods for him. I still feel I can do a job and he wouldn't have signed me otherwise.
"I am delighted my future has been sorted out for the next season and I am really looking forward to get going."
Phillips, who played the first half of Saturday's 2-1 friendly win at Dagenham and Redbridge, admits his new deal took longer to sort out than was expected.
"It wasn't straightforward," he added. "I can understand it from the chairman's point of view.
"I suppose it is not very often that you're doing a deal with a 40 year-old, so I said at the end of the season it had to be right for both parties.
"It took a bit longer than we anticipated, but in the end I think both sides are happy and I am delighted to put pen to paper.
"There was a sniff from a couple of other Premier League teams. They were very interested but this was the only place I wanted to be.
"They were established Premier League teams but this is the only club I wanted to play for.
"I could have gone home, gone nearer, but I've committed myself here and I am certainly looking forward to it."