Vincent Kompany hopes to return for Manchester City in the coming weeks
Vincent Kompany is confident he will return for Manchester City in the coming weeks following his latest injury.
Last Updated: 28/08/13 11:59am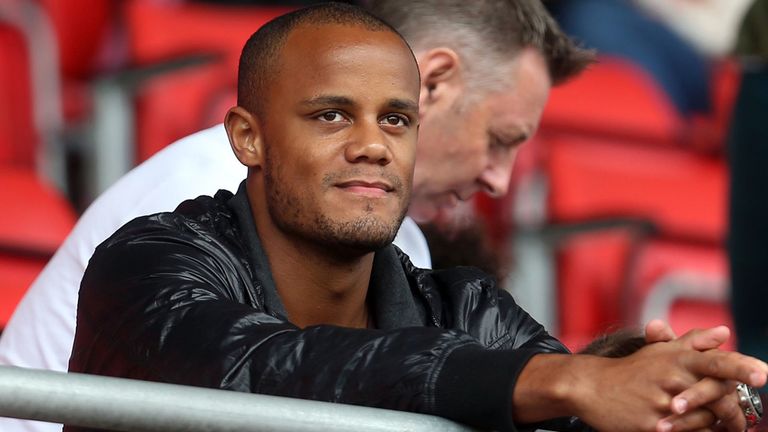 The Belgium international defender sustained a groin problem in the first league match of the new campaign against Newcastle.
Kompany clarified the injury is not related to any previous problem, and he expects to be available in the coming weeks.
"I'll be out for a little while but not too long," said Kompany. "I may miss the internationals but I hope to be back after that.
"I've been here before and I'm going to work hard to get back as quickly as possible. There are worse things that can happen but the only disappointment is that the season began so positively for me and everything went really well during pre-season.
"There is a protocol to follow with any injury and there is a time scale that goes with that. If I follow that schedule, I know when I'll be back in a certain amount of weeks and possibly sooner.
"It is a freak injury that has nothing to do with the previous problems - it can happen - but I know when I return, I'll be absolutely fine."