Sir Alex Ferguson adamant that Wayne Rooney 'asked away' from Manchester United
Sir Alex Ferguson has repeated his claim that Wayne Rooney asked to leave Manchester United at the end of last season.
Last Updated: 22/10/13 5:50pm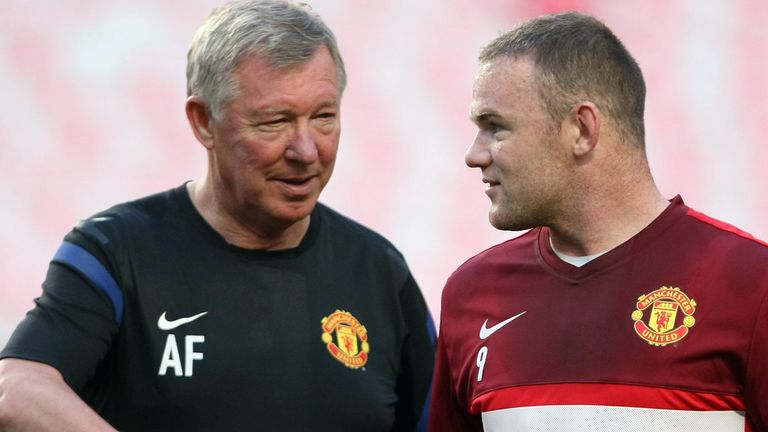 Rooney - who denies ever asking for a transfer - was heavily linked with a move to Chelsea throughout the summer following a well-publicised bust-up with Ferguson.
United refused to sell and the England striker has subsequently been among their best players this season, prompting Ferguson to claim the issue would never have arisen had Rooney not suffered a dip in form.
"Wayne asked away because he felt he was playing out of position," said Ferguson. "I can understand that. As a player myself, I was dropped at a quarter past two before a Scottish Cup Final - and I was the top-scorer.
"I wanted to know why - and I had a heated discussion with the manager that day.
"So for Wayne to come and say he was disappointed to be played out of position - I can understand it.
"But my judgement was that Wayne wasn't playing well enough.
"But when you see him playing like he is, do you think I would drop him? No way.
"He is... a great player for Manchester United. The player who is playing now is a different player."
Ferguson also pledged to help current United manager David Moyes who he is backing to be a success despite a difficult start to the season that sees United eighth in the Premier League table.
"When I joined Manchester United (in 1986) I was given great encouragement from Matt Busby, who was a fantastic help to me.
"I hope to help David Moyes in exactly the same way."
One of Moyes' first acts as Old Trafford boss was to blast a fixture list that featured matches against Chelsea, Liverpool and Manchester City in United's first five games.
"When I saw that fixture list I would have been raging too," said Ferguson.
"It was a really difficult start to the season.
"But do you know something, Manchester United are the only club that can win
the league from coming from behind.
"Once they get the ball rolling, everything will be fine."