Wojciech Szczesny seeking perfect week for Arsenal with win at Manchester United
Arsenal goalkeeper Wojciech Szczesny is hoping to complete a memorable treble with a victory over Manchester United.
Last Updated: 07/11/13 12:08pm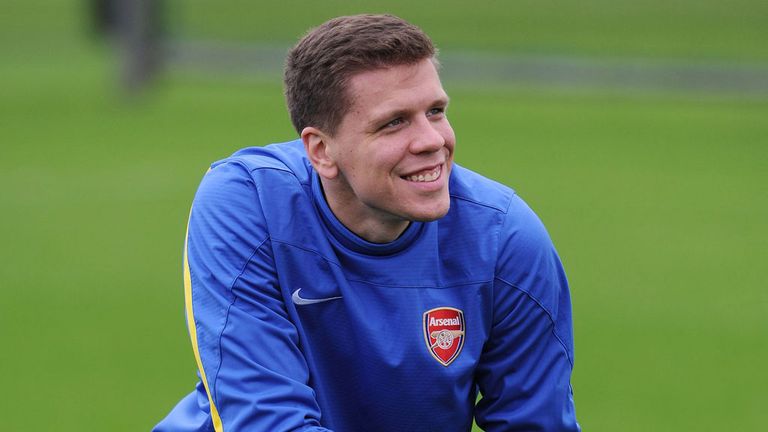 The Gunners have enjoyed a superb week so far, starting with a 2-0 home win over Liverpool that sent them five points clear at the top of the Premier League table.
They then followed that up by beating Borussia Dortmund 1-0 in Germany on Wednesday to put themselves firmly on course for qualification for the Champions League knockout stages.
Szczesny now sees no reason why Arsenal should not be confident of another top display against United.
"We are looking forward to Sunday now and we will be trying to make it a perfect week for us," Szczesny said.
"We have got two clean sheets and two results against quality opposition, one away from home at one of the toughest venues in Europe.
"It would be amazing to get nine points from these three games, when probably not a lot of people expected us to do.
"There is not a better time for us to go to Old Trafford.
"We are very confident and enjoying our football, so we are looking forward to it."
Watch Arsenal take on Manchester United live on Sky Sports HD1 (4.10pm kick-off) during Ford Super Sunday.