Premier League: Manchester United boss David Moyes impressed by Arsenal's start to the season
David Moyes says Manchester United are determined to dent Arsenal's title ambitions on Sunday.
Last Updated: 09/11/13 8:30am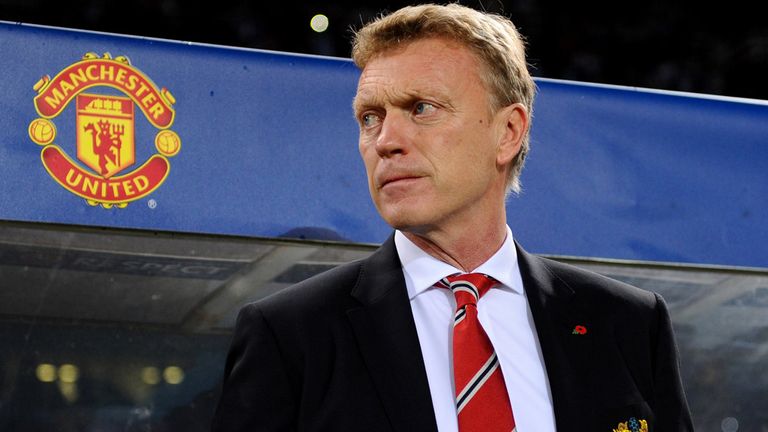 The Gunners are five points clear at the top of the Premier League and victory at Old Trafford will extend their lead over Manchester United to 11 points.
Moyes has been impressed by Arsenal's start to the season but says there is plenty of time for Manchester United to close the gap.
"The media focus has obviously gone to team at the top and teams that are doing well," said the Red Devils boss.
"By the end of the season, you play every team twice and that's when things are decided and sorted out, that's really the only time you can truly see who's been the best team.
"I said at the start Arsenal have got the same chance as all the rest of us. It's an open Premier League.
"They've had a really good start at this present time, but you can only decide who's going to win it come the end of the season.
"We're going to try and make sure that isn't the situation. There's a lot of football to be played, it's early on in the season."
Young furore
Meanwhile, Moyes also confirmed that he has not spoken to Ashley Young in the wake of this week's diving furore.
The winger apparently went to ground too easily to win his side a penalty during the midweek Champions League draw at Real Sociedad.
"No," said Moyes, when he was asked whether he had spoken to Young.
"The referee was two yards away from it and gave a penalty. If you need to talk to anybody, you should ask the referee.
"I didn't see an issue at all."
Moyes feels that Young is being judged on reputation rather than the actual event.
"I do think a little bit of that," he said.
"I also think the referee made the decision. If he had been a long way away, you could have maybe said what was it?
"But he was two yards away. He refereed the Champions League final so you are expecting him to be as qualified as anybody.
"If anything you should be more talking about the referee than the player."
Watch Manchester United's vital game against Arsenal live on Sky Sports 1 HD on Sunday from 4pm as part of a hat-trick of Super Sunday matches.