Premier League: Samuel Eto'o loving life at Chelsea
Chelsea striker Samuel Eto'o insists he is delighted with his current situation at Stamford Bridge.
Last Updated: 22/01/14 4:15pm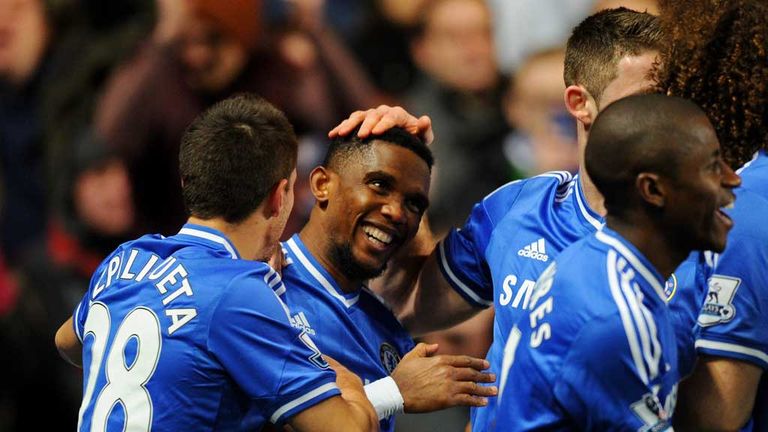 Earlier this week, the Cameroon international has indicated to a Spanish radio station that he would consider one day returning to La Liga with Mallorca, but for now the 32-year-old, signed until the end of the season from Anzhi Makhachkala in August, could not be happier.
Eto'o, who scored a hat-trick in the 3-1 Premier League win over Manchester United on Sunday, said: "At the moment, we are still in practically all the competitions.
"If Chelsea are not the best club in the world, then they are one of the best clubs in the world, so I don't know if we are going to win everything but the season is going well so far.
"I like playing and when I get the chance to do that I have to help my team-mates.
"There is a huge difference between English football and the other championships, you almost can't compare it, but I am trying to adapt very quickly and that's okay.
"The most important thing in life is to work hard. Football is a part of my life and I try to be happy all the time. That's why I'm always smiling. If my work allows me to be even happier, then that is great.
"The season is long, and there are a lot of things that could happen, but I hope to score more goals, help my team and then hopefully the season will end well for Chelsea."