Northern Ireland manager Michael O'Neill tips England to beat Uruguay on Thursday
Last Updated: 17/06/14 2:14pm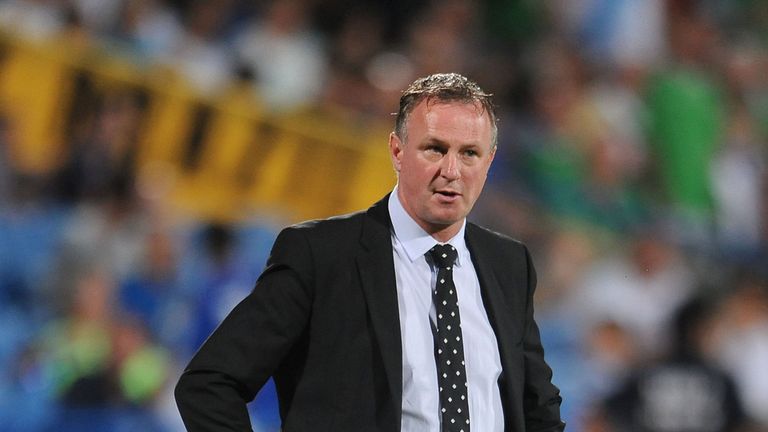 Northern Ireland manager Michael O'Neill believes England will keep their World Cup qualification hopes alive with a victory over Uruguay on Thursday.
Neither team can afford to lose the Group D clash after both suffered defeats in their opening games against Italy and Costa Rica last weekend.
O'Neill, whose side lost 1-0 to Uruguay in Montevideo on May 31, is convinced England can take advantage of the South Americans' uncertainty at the back.
Speaking to Sky Sports News, he said: "I think their weakness is in the back four, particularly with Diego Lugano at the right side of central defence.
"There is a huge responsibility on Diego Godin to manage that back four as Lugano likes to play very deep,
"Maxi Pereira will obviously miss the England game after being sent off against Costa Rica and it will be interesting to see who coach Oscar Tabarez brings in.
"Certainly there are opportunities to get at Lugano. He gets exposed and I felt in the Costa Rica game he was at fault for the first and the third goals.
"So certainly the likes of Sturridge, Welbeck, Rooney and Sterling can exploit that space.
"The other area where I feel they lack a little bit is in midfield. They have two very committed and workmanlike players in there but they lack that little bit of creativity.
"And I think there are spaces between the midfield and the back four which England can exploit."