Julien Faubert: Former West Ham and Real Madrid winger eyeing England return
By Nick Wright
Last Updated: 14/01/16 6:14am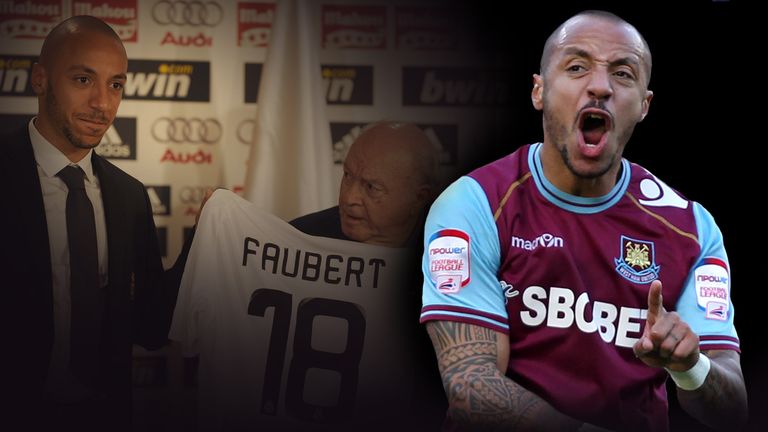 Julien Faubert speaks to Sky Sports about his special connection with West Ham, the truth behind that loan move to Real Madrid and his dream of returning to England to finish his career…
It was seven years ago this January that Julien Faubert found himself at the centre of one of the most surprising transfers in recent history. The French winger was in and out of mid-table West Ham's starting line-up after an injury-hit start to life in east London, when out of nowhere he received a phone call from Real Madrid. Even Faubert couldn't quite believe it.
"I remember I was on the team coach to go to play against Fulham when they called me," he tells Sky Sports. "First of all I said: 'Yeah, I'm quite busy now', because I didn't really believe it. We played the game, I think we won, and afterwards I picked up my phone and I saw around 15 calls and 20 messages. I thought, okay, maybe it's not a joke! It was crazy."
Faubert called his agent, who confirmed the news, and two weeks later he was unveiled on a six-month loan deal at the Bernabeu. The reigning La Liga champions needed cover on the right flank, and they were willing to pay an initial £1m for Faubert, who had joined West Ham from Bordeaux 18 months earlier.
Faubert would return to Upton Park that summer having made just two substitute appearances for Madrid, but the experience holds happy memories too. "I didn't play a lot because, to be honest, I didn't have a good connection with the manager Juande Ramos," he said. "The team was also playing pretty well, and in my place Arjen Robben was playing and scoring every game.
The feeling and the experience was amazing. I played with Fabio Cannavaro, Michel Salgado, Raul, Guti. The quality was crazy.
Julien Faubert on Real Madrid
"The press and friends were laughing and things, but not many players can say that kind of club was interested in you. It is one of the biggest clubs in the world, and the feeling and the experience was amazing. I played with Fabio Cannavaro, Michel Salgado, Raul, Guti. The quality was crazy."
Faubert was infamously - and unfairly - accused of falling asleep on the bench during a La Liga game with Villarreal, but no one could reproach him for slacking now. The 32-year-old rejected offers from the MLS and elsewhere after reaching the end of his second stint at Bordeaux in the summer, and he has spent the last few months tirelessly honing his physical condition with a view to finding a new club in the winter transfer window.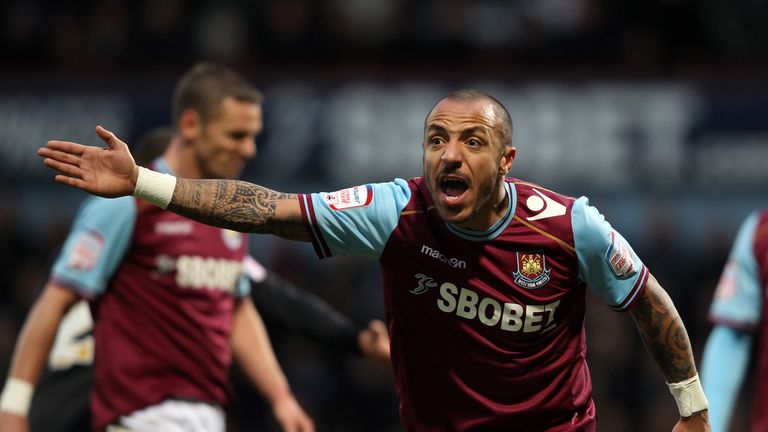 Near his family home in Catalonia, Faubert spends six days a week training with CE L'Hospitalet, a small club in Spain's third tier who have welcomed him with open arms. "I'm training every week from Monday to Saturday, because they play on Sundays," he says.
"In the morning I train with them, then I have a rest in the afternoon, and at 7pm I go to the gym with a personal trainer, lifting weights, doing foot exercises and cardio. So that's my day. Every day, every day, every day… I'm in good shape, I'm ready to play and mentally I'm hungry. I need to play now. I need to compete."
The ramshackle surroundings of L'Hospitalet are a world away from the Bernabeu, but Faubert is optimistic about the future. After all, this is a player who, at the age of 22, wore Zinedine Zidane's iconic No 10 shirt on his debut for France, marking the occasion with a late winner against Bosnia and Herzegovina.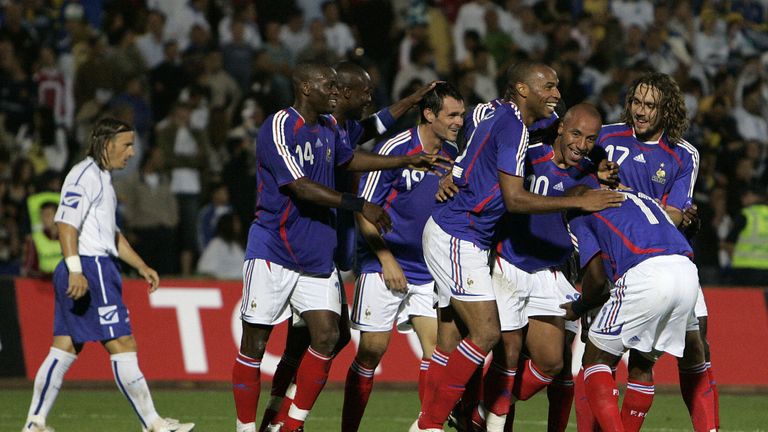 The highly-rated wideman looked destined for big things when he earned a £6m transfer to West Ham a year later, but disaster struck when he ruptured an Achilles tendon on his first appearance for the club in pre-season. The prognosis was six months out. His debut would have to wait.
"It was my dream to play in the Premier League so when I arrived I was really motivated," he recalls. "The pain was crazy but mentally as well it was like a punch in the head." Alan Curbishley, West Ham's manager at the time, described it as a "devastating blow for everyone".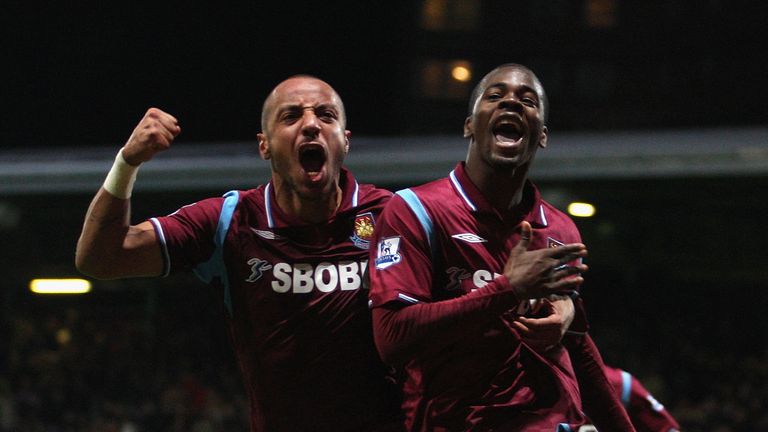 "The club was really kind to me and helped me to come back," says Faubert. "They didn't push me, they didn't put me under pressure. To be honest West Ham is just an amazing club in England. In France, the people don't know that club like English people. I think that's why I had some problems with the national team. But I really love that club."
Faubert was one of West Ham's best players after returning from Real Madrid in the 2009/10 campaign, making 33 Premier League appearances and endearing himself to supporters when he played through a 0-0 draw with Blackburn just 48 hours after the death of his mother. In the end, his last game for the club was the victorious Championship play-off final against Blackpool in 2012.
"West Ham is a part of my life now, and when I go back to Upton Park it feels like home," he says. "I spent a really good time there with crazy, special fans. If I could have finished my career at West Ham, I would have done. I don't know exactly what happened when I left. I had an agent who told me they had offered me something, but I never saw the offer. In the end I had to find something else."
Faubert had a brief stint in Turkey before his second spell at Bordeaux, but now he is dreaming of a return to England. There has been interest from the Championship, and newspaper reports have linked him with Remi Garde's Aston Villa.
If I could have finished my career at West Ham, I would have done.
Julien Faubert
"My body is ready and I have three or four years in front of me," he says. "At the moment I have nothing concrete, but we are in touch with some clubs in the Championship. I hope it's going to happen. I think everybody knows I like English football. I had one year in the Championship and I enjoyed it a lot because the tempo and the rhythm of the game is crazy."
Faubert's career has taken plenty of unexpected turns over the years, but coming back to England just feels right. "If something happens," he says, "I will be very happy."