Exclusive Sky Sports study reveals your club's best month
By Adam Smith
Last Updated: 25/02/16 6:32pm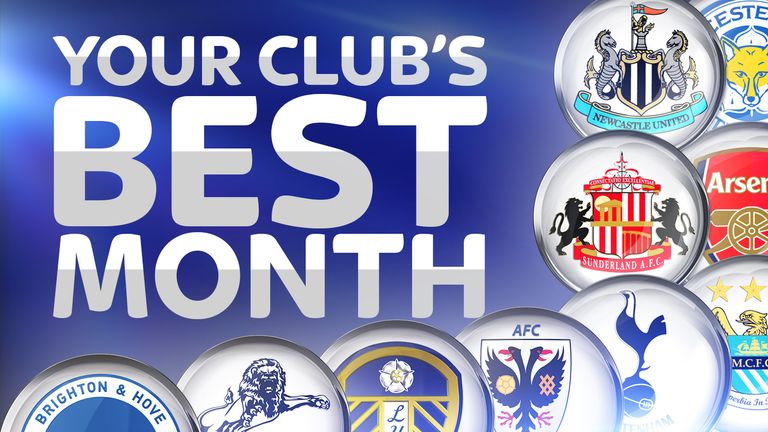 If the Premier League title race goes down to the wire, Arsenal should feel confident of lifting the trophy, thanks to their remarkable record in May.
The Gunners face a tough trip to title rivals Manchester City on the penultimate weekend, before concluding their season against relegation-threatened Aston Villa - and six points from those fixtures could be decisive, with just two points separating the current top three. 
Fortunately for Arsenal, May is their best month. 
A Sky Sports study of fixtures dating back to 1888 has found Arsenal have won 54 per cent of their league games in May - the best win percentage in the month among current Premier League clubs.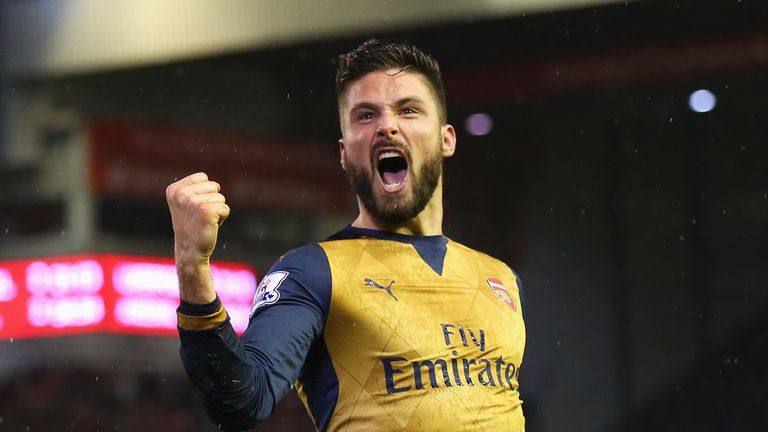 In contrast, fellow title chasers Leicester traditionally peak in February (winning 43 per cent of their fixtures), Tottenham hit form in November (44 per cent) and Man City's best month is January (45 per cent). 
In contrast, Arsenal's form has, throughout history, been less impressive in January, when they've won just 41 per cent of their games on average.
North London rivals Tottenham also struggle in January, winning just 39 per cent of their games in the first month of the year. 
Manchester City's worst month is still to come - they've won just 38 per cent of their fixtures in March - while Leicester have traditionally struggled in November.
The Foxes have won 35 per cent of their games in that month, although they won two out of three in November this season, drawing the other against Manchester United.
Relegation battle
Bottom-of-the table Aston Villa are in the midst of their strongest month, February, and have taken one win from three league games - however, their record in May (a win percentage of 36 per cent) doesn't offer much hope of a strong finish.
Elsewhere in the relegation battle, there's bad news for Newcastle who traditionally see their win percentage fall from January to their worst month of May (36 per cent). Rivals Sunderland peak in January (44 per cent) and slump in February, before picking up in March and April and tailing off in May (37 per cent).
 
Check out your club's best month in the table below...
*Fixtures included up to 19/2/2016