Kevin Davies leads charge for Great Britain deaf team to be heard
By James Dale
Last Updated: 14/03/17 11:43am
Kevin Davies and Joe Allen are among those stepping in to fund Great Britain's deaf team, who still receive no government backing....
The ooh-inspiring ping off the post, the jarring thud of a 50-50 challenge, and the crisp rustle of the ball hitting the back of the net, this game had the cacophony of a typical football match. Except one team could not hear it.
The Great Britain deaf football team took on a Kevin Davies XI on Sunday in a bid to raise the £25,000 they require to attend the 2017 Deaflympics in Turkey in July. With no funding from UK Sport, the team relies entirely on donations to add to any money they can generate themselves.
Gary Neville has pledged £20,000 while Jack Butland and James Milner have helped raise funds for the team to compete on an international stage.
Great Britain centre-back Harry Allen has had to rely on financial support from his younger brother and Stoke midfielder Joe to help with his expenses after he lost his hearing when suffering from meningitis as a three-year-old.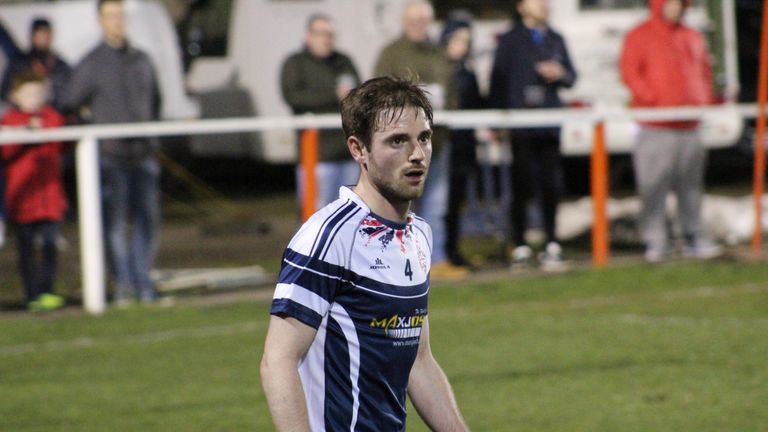 "I've been quite fortunate because my brother is a professional footballer," says Harry. "He and my family have contributed to my trips to tournaments.
"I know from other deaf players it's not easy when you're asking the same people over and over again for funding for every tournament. It gets a bit more difficult. It's getting more and more difficult every time we have a tournament."
"Joe who?" Harry jokes, having lip-read a question about comparisons with his brother. Wales international Joe has previously said his brother was the more talented of the siblings growing up.
"It's a matter of opinion. Joe said I was better than him, but I was a little bit older and more of an attacking player back then! If you're asking if I'm better than him now, it's up for debate."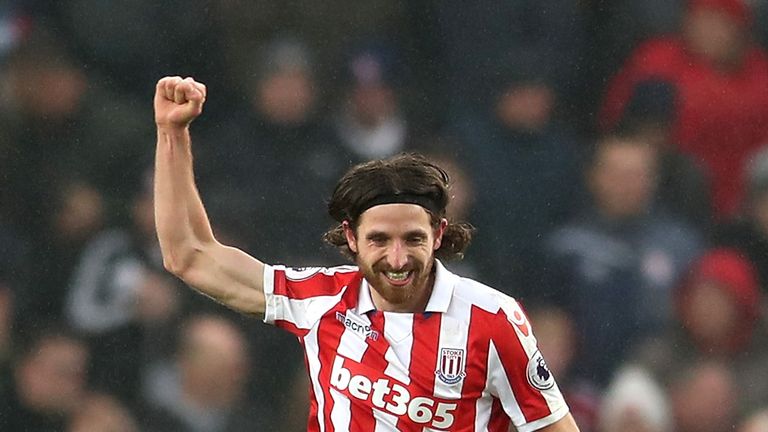 Great Britain have gathered much of their support on Twitter, where former Bolton striker Davies was contacted to see if he would get involved.
Davies' father lost his hearing due to meningitis and won a silver medal representing Great Britain at the Washington Deaflympics in 1965.
"I know what it meant to him, in the United States, competing," says Kevin. "He was very proud. It was a proud moment for him and his family at the time.
"It can be life changing for these people, it certainly was for my dad. He then appeared on This Is Your Life! He was a very good amateur player and his disability probably prevented him from playing professionally. A lot of people said that at the time."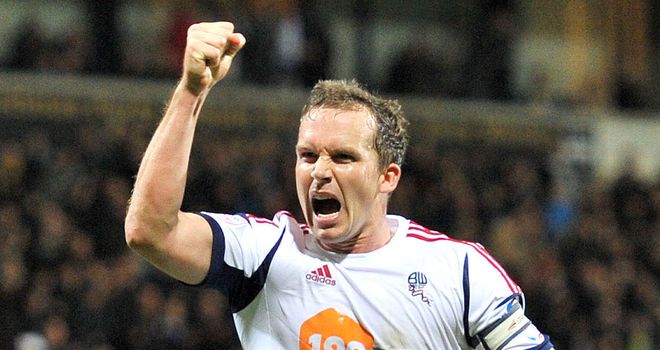 Davies spoke to Ashton Town chairman Mark Hayes and agreed to host a match at their stadium in Wigan, gathering ex-pros Danny Higginbotham, Neil Mellor and Emmerson Boyce to form a team to take on Great Britain after a day training together at Bolton. Everything from Ashton Town's pitch to the Davies XI's kits (donated by East Point Sports Ltd) were offered up free of charge.
Man-marked by Allen throughout the fundraising fixture - a narrow 3-2 win for Davies' XI - and having had talks with his father about playing without sound, one-time England international Davies believes there is room for a deaf player to reach the game's upper echelons.
"He [Davies' father] never saw it as a disability, he just saw himself as a normal person and got on with his life," says Davies.
"We communicated through lip reading and some sign language. If Great Britain can get the right people, maybe push themselves a little bit more, maybe they can be in a position to play at a high level. How high? It's difficult to say.
"I spoke to my father about it. People did think it held him back in terms of his communication. If a player is clever enough, and he can find other ways, with all the technology available and even just checking your shoulders left and right, top players can find a way to compete. It's down to the individual."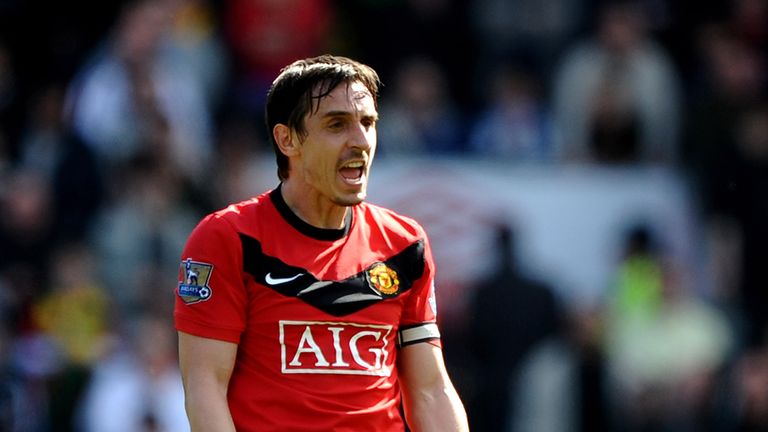 Deaf players must have an average hearing loss of 55db or more in their best ear to meet international criteria, and remove all hearing aids before competing. Left without any sound at all, Harry Allen explains why deaf football is a tougher challenge for players.
"When I train with [hearing] clubs, I tend to train with my hearing aid on, and you're much better on the pitch," says Allen.
"You can hear the shouting, 'man on'. On the pitch for deaf teams, you have none of that. Just silence. You rely on your awareness, it's not very easy, but you get used to it and become a better player because of it."
The Great Britain manager, Dean Humphreys, is in no doubt that deaf players would have played in English football's highest tiers, had they not been unfairly overlooked due to their hearing loss.
"Manchester United, if they buy a Spanish player and he can't speak English, how do they communicate? It's no different," Humphreys says through an interpreter.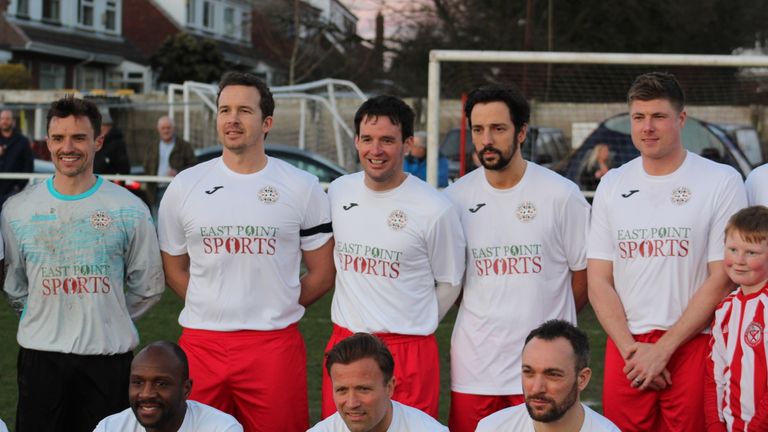 "It's mission impossible at the moment. All the players have the same dream, to be in the Premier League. They just don't know if clubs want them."
Just as many Premier League managers do, Humphreys uses notes to pass messages onto players, along with sign language and lip reading. Davies - who has just obtained his UEFA A coaching qualification - believes the deaf manager has no trouble maintaining the attention of his players.
"It's interesting watching the manager, when he signals everybody stops," says Davies.
Humphreys' task as manager is already more difficult than most, but while some of their opponents at the Deaflympics, including Russia and Ukraine, pay their players to compete. However, UK Sport maintains it is only able to provide funding for athletes in the Olympics and Paralympics.
A UK Sport spokesperson said: "UK Sport's primary role is to maximise the success and inspirational impact of sports and athletes competing in the Olympic and Paralympic Games.
"Our funding is not unlimited, and we are not in a position to provide financial support to sports and athletes outside this remit. Having said that, deaf athletes who meet the performance standard for UK Sport's World Class Programme, and are nominated by their National Governing Body for funding to enable them to compete at the Olympic or Paralympic Games could, of course, potentially be funded."
The Deaflympics was first held in Paris in 1924, 24 years before the Paralympics first began, and Humphreys is adamant deaf sports should be recognised in their own right.
"They said why don't you join but we said 'no, we want our own identity', we've always maintained that with the government," says Humphreys.
"UK Sport, they give so much money to the Paralympics," he adds. "So why are they not helping us? The government really need to give us the funding that will get more players involved. They need to be fair. The deaf people pay tax like everybody else so we feel like we should be equal. If the Paralympics and the Olympics get it, why shouldn't we?"
Click here to donate to Great Britain's Deaflympics campaign and follow them on Twitter @GB_DeafFootball