Ranger dangers
The Soccer Saturday panel gave their verdict on Mark Hughes' exit and Harry Redknapp's tough task.
Last Updated: 24/11/12 2:19pm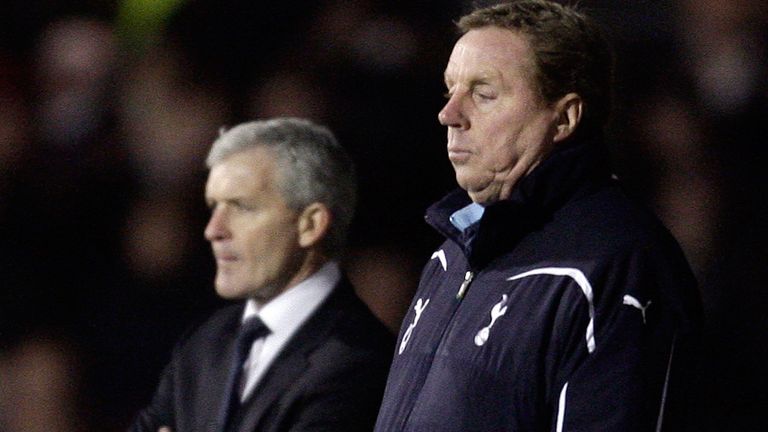 Phil Thompson
"Mark Hughes has done well in his time. Yes, he's had difficult spells at the clubs he's been at, but he's had some good times as well. We all sat here and said he was unfortunate to lose his job at Manchester City and he did alright at Fulham. Why he ever left there I do not know because I thought he was doing a good job and they still wanted him. We all thought he had something lined up, but he didn't and it comes to this job and he's had money to spend, but he certainly hasn't spent it wisely. He's got a lot of players, a lot of experience for quite decent money, but they've all been average, all much of a muchness. I think that is the reason why he's not been able to get them to gel. They only have four points and it's been so difficult for him.
"It's a dangerous thing that they've got money to spend. How much more money do you invest in a team? If these do go down, a lot of those players won't accept a 50% salary cut. If Harry spends more money, my goodness they could be in freefall. He's got to try and get the best out of what he's got plus a few other players. If he spends too much it could be a downfall."
Charlie Nicholas
"I think there's a little bit of quality at QPR, but obviously not enough. He tried to buy too many too quickly and ended up confusing himself. I've been a big fan of Mark Hughes and that doesn't change; I believe he's got a strong ability to come back from this. But managers are judged on two things: results and signings. When I look at it, players like Hoilett are young and have potential, but other players like Park and Bosingwa - reputation players - have done nothing for him. Some managers say these players have already played in the Premier League so they'll be easy, it's a quick fix. Some of it made sense, but he's brought in so many different foreigners that play in similar positions and I think he's done too much too soon - and got too confused. Did he ever know his best team? No he didn't.
"Harry has to address every area, but the priority has to be the defence. You have to get your two centre-backs sorted and get some leadership qualities. It could have been so different if [summer transfer target] Michael Dawson had been at QPR because they wouldn't be down the bottom. Everyone goes on about wheeling and dealing with Harry, but he's much, much better than that. He's got a genuine talent for spotting people. They're only five points behind the level he's trying to get to in order to survive. Coming up in the next few weeks with Harry's magic, a little bit of adrenaline, a little bit of common sense and a little bit of responsibility within the team, things could quickly pick up."
Matt Le Tissier
"There has been some poor finishing. Mark Hughes bought in the likes of Bobby Zamora, who I don't think is an out-and-out top goalscorer. He had a good season at Fulham, but I don't think he's the most natural finisher in the world. Andy Johnson, since the season he had at Crystal Palace with all the penalties, has never really scored a bagful of goals either. He should be able to spot a better striker for the qualities that he had as a striker.
"There wasn't a great deal of commitment shown against Southampton. There was no sense of urgency in there and it was incredible. Although Hughes brought in players who had some Premier League experience, he hasn't bought particularly hungry players - and that, for me, is why the crowd lost patience with the players. It was quite embarrassing. When you're playing at home in front of your own supporters you'd think you'd want to put a shift in."
Paul Merson
"For me, this is the hardest job that Harry's ever had. I'd be surprised if he doesn't pick Adel Taarabt and then build the team around him. He wasn't good enough for Tottenham, it's as simple as that - would you rather have Modric in the hole or Taarabt in the hole?
"But the problem is nine goals this season. When you go into a club you think that if you're scoring goals and can keep it tight at the back then you might win games, but after today when they get beat by Manchester United you're talking about four points from 13 games. They've virtually got to win half of their next lot of football matches. If anybody can keep them up then Harry can, but this team is nowhere near as good as Tottenham were when he went into Tottenham."