Despite Jose Mourinho's claims, 1000-up Arsene Wenger deserves to be seen as a specialist in success
As Chelsea prepare to host Arsenal at the weekend, much focus will be on Jose Mourinho and Arsene Wenger. Despite the Chelsea manager's claims Wenger is a "specialist in failure", Adam Bate feels Wenger deserves to be seen as anything but as he gets ready for his 1000th game in charge.
By Adam Bate
Last Updated: 21/03/14 1:01pm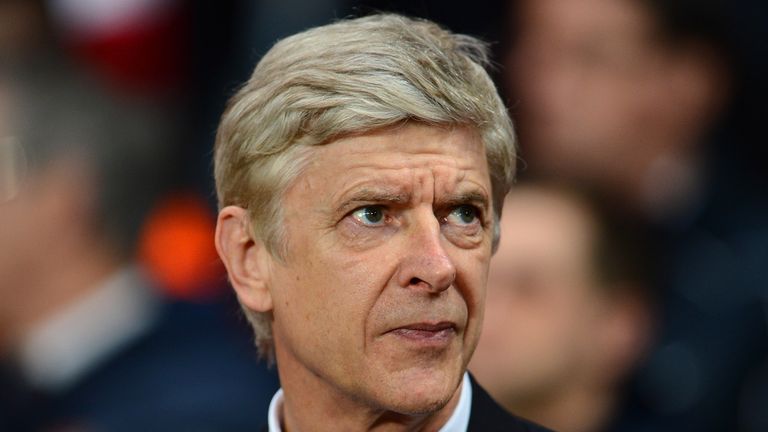 "He's a specialist in failure." As soon as the words tumbled from his lips you knew this one would stick. Some were shocked, others chuckled. Most agreed this was a calculated act of escalation by the game's master manipulator.
History, of course, is written by the winners and Jose Mourinho has done more than most to be put in that category. However, there's a danger in allowing the reputation of the Chelsea boss to frame every controversy surrounding the famous coach.
Take those comments on Arsene Wenger that were perceived as classic Mourinho mind games. If the quotes had been attributed the other way round then the narrative would've remained remarkably similar. If Mourinho had made a comment about fear of failure then Wenger would be seen as 'blowing his top' or 'taking the bait' in reply. When Mourinho responds it is Machiavelli incarnate.
In fact, the Portuguese coach's outburst felt particularly odd coming from a character so famous for taking the pressure off his players. Witness the way that a home draw with West Ham became a story about the visitors' Victorian football or an away defeat to Aston Villa became a tale of refereeing indiscretions. Even the row with Wenger was sparked by the incessant and increasingly absurd attempts to play down Chelsea's hopes.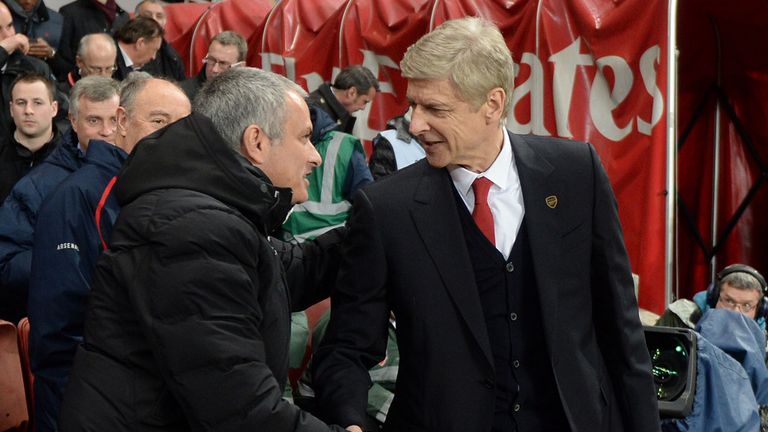 But the 'specialist in failure' line was something different. This has put the pressure firmly back on Chelsea ahead of Saturday's game at Stamford Bridge. Win and the Blues have merely done their job. Lose and their 74-game unbeaten Premier League home record under Mourinho is gone. And it would be fitting if the man to vanquish him would be "the voyeur" himself.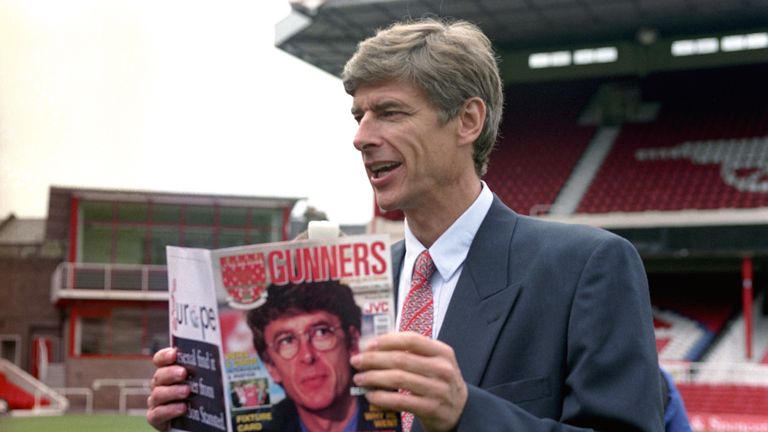 After all, and it really ought to go without saying, Wenger is anything but a specialist in failure. Indeed, there remains something mildly disconcerting about how quickly the Frenchman was able to stroll into English football and turn Arsenal into a title-winning side. While Blackburn were famously wondering why you'd need Zinedine Zidane when you've got Tim Sherwood, Wenger efficiently assembled a team of tomorrow's superstars.
On and off the field, Arsenal, and by extension English football, was a place transformed. Perhaps even more impressively than the swiftness of the turnaround, Wenger then followed it up by performing that most difficult of tasks – a gift both he and Sir Alex Ferguson shared – in constructing one great side after another.
Much was made of how Wenger had the savvy to retain the old Arsenal back-four but he also possessed the invention to replace them and build another – this time Invincible - defence. Marc Overmars gave way to Robert Pires, Emmanuel Petit to Gilberto Silva and Ray Parlour to Freddie Ljungberg. The cycle continued.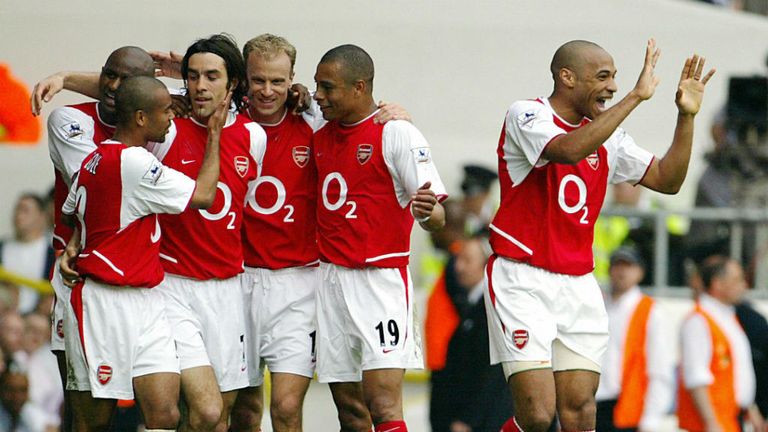 And when the lean times came he endured, guiding the club through the difficult days, months and years. It's not been popular. As recently as the autumn, the 'Wenger Out' campaign was gathering pace. But you only have to glance at David Moyes' struggles at Manchester United to appreciate what a dangerous period that might have been for Arsenal in the hands of the wrong man.
Under Wenger, the Gunners have emerged with their Champions League status not only intact but retained throughout. Indeed, only the mighty Real Madrid can boast so many consecutive years of representation among Europe's elite 16 clubs. Tottenham, for all their endeavours, are still left to mind the gap.
The £42.5million arrival of Mesut Ozil last summer encourages hope that a new era is being embarked upon with the spending constraints of the stadium construction behind the club. Although there remains frustration, particularly following the failure to land a striker in January, there seems to be a little more conviction to the claims that Arsenal will spend big in the summer.
This season they are finally on course to end that lengthy wait for a trophy, with only Wigan Athletic, Hull City or Sheffield United standing in their way. Moreover, victory against leaders Chelsea on Saturday can take the Gunners within a point of the top of the Premier League with a game in hand.
Should that happen it would leave Mourinho - barring another Chelsea miracle in Europe – facing the prospect of his first trophyless season with the club and a second in succession for him personally. Might a mischievous individual suggest he's becoming a specialist in failure? Wenger would be too diplomatic to say. But he might afford himself a satisfied smirk if his 1000th game in charge of Arsenal should end in victory. He's certainly earned it.