End for Agger?
After a long and successful spell at Liverpool, Sam Drury looks at why Daniel Agger's love affair with Liverpool may soon be coming to an end...
By Sam Drury
Last Updated: 28/03/14 2:27pm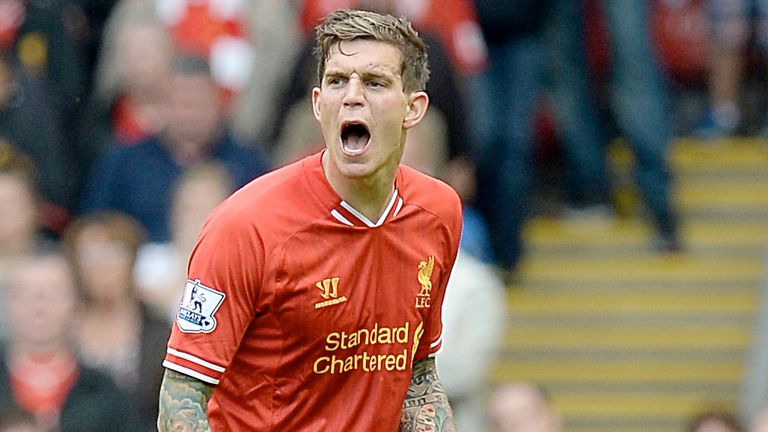 As Anfield breathed a collective sigh of relief having seen John O'Shea glance a header wide of the post with just two minutes left on the clock, Steven Gerrard was busy berating Daniel Agger for having allowed his man a free header.
It was an error that could have cost Liverpool a victory that put them just a point behind league leaders Chelsea. As it was, Brendan Rodgers' side escaped and their unlikely title charge continues. Only seven games remain for the Reds this season and there is a growing feeling that after eight and a half years on Merseyside that that might be all there is left for Agger at the club.
It may seem an odd thing to suggest, particularly after the Danish centre-back put in a very mature and composed performance in Liverpool's win over Sunderland and it is arguably not even the lapses in concentration that have crept into his game over the past year or so that might see him plying his trade elsewhere next – although they are certainly a factor.
We have to give everything to try and win these games, because when you get support like that...it's difficult to describe
Daniel Agger on Liverpool fans
The issue is that for all the talk of Agger being a ball-playing centre half and how that fits in perfectly with the Liverpool's manager's philosophy, the truth is that it is becoming increasingly apparent that neither of those things are particularly true or at the very least they are highly exaggerated.
Injuries and age have seen the sight of Agger striding out of defence with the ball at his feet become as a rare as his once 'trademark' long-range strikes. The composure and authority in possession remain but either due to instruction or his own inclination, such qualities are only seen as he plays short simple passes.
As a defender, of course, there is nothing wrong with him just doing that but when the most vaunted part of his game is his ability to carry the ball out from the back and he isn't doing that, then it seems reasonable to reassess what he brings to the team.
At 29 years old and having been at the club for such a long period of time, experience is certainly something that Agger provides. It was evident during the second half against Sunderland as he helped to calm things down, at least temporarily, as Liverpool's defending became frantic simply by taking down a high ball rather than heading aimlessly clear or playing a measured pass instead of launching the ball as far away from the Liverpool goal as possible.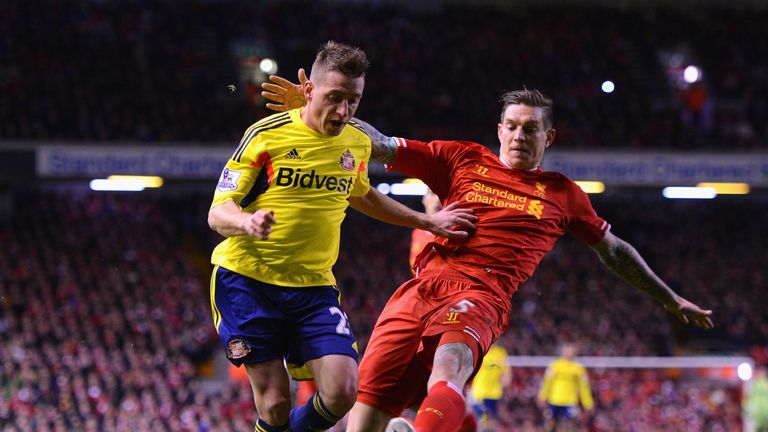 They are just small things but the poise he offers could be valuable as the intensity ratchets up during the run in. However, he needs to be able to provide more than just composure to justify his place in the starting XI of a side fighting for the title.
Agger is a good reader of the game but it is in the areas Liverpool are perceived to be weakest that the Dane himself is also lacking.
Defending crosses and dealing with powerful strikers is something that Rodgers' team has struggled to do throughout his time in charge with the FA Cup defeat to Oldham last season – a match in which Agger was not involved – often highlighted as a prime example.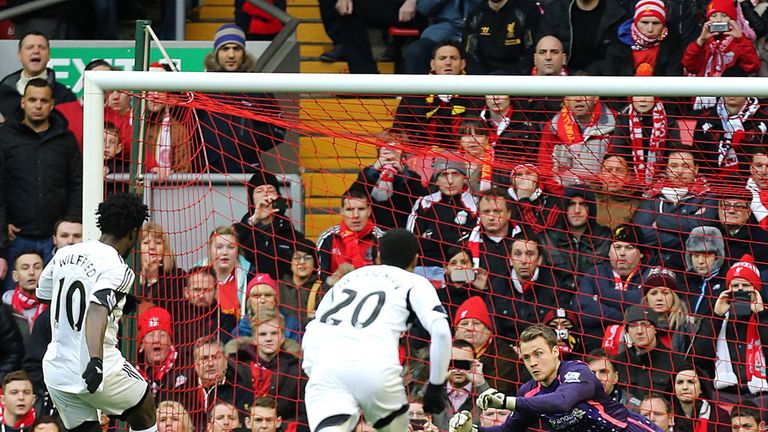 The most recent instance though came last month when Swansea visited Anfield. Wilfried Bony was a menace from start to finish and such was his impact that the Liverpool boss hauled Agger off halfway through the second period and replaced him with Kolo Toure, citing his belief that Liverpool needed to deal with the forward's physicality better. The inference being that the Denmark captain simply wasn't capable of doing so.
It is a problem Agger has had in years gone by. The Champions League semi-final in 2007 saw him come up against an in-form Didier Drogba in the first leg. The Ivorian shrugged off Agger to set up the only goal of the game and the Dane was roundly criticised for his failure to cope with the Chelsea man during the game.
Agger did have the last laugh, however, keeping Drogba quiet in the return leg as well as scoring the only goal of the game as Liverpool progressed to the final on penalties.
The problem for him now is that Liverpool now seem to have a readymade replacement who can match Agger in most areas and also seemingly more in the mould of the centre-back Rodgers is keen to build his defence around.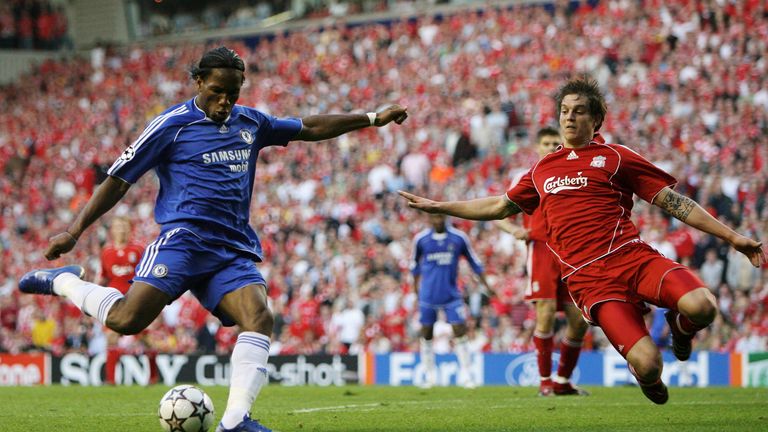 Mamadou Sakho, 24, arrived from PSG last summer having lost his place in the first team to Thiago Silva. There is no disgrace in that, the Brazilian is widely viewed as the best in the world in his position after all.
However, having joined for a fee believed to have been upwards of £15m, his debut left a number of fans and pundits questioning the wisdom of the purchase. Meanwhile, others were full of praise for the Frenchman.
It was undoubtedly a performance that split opinion and it all revolved around Sakho's preference to try and win the ball early. Whilst some focused on the numerous occasions he committed early and nicked the ball in front of the opposition players, others were left despairing at the times when he failed and was effectively taken out of the game.
Sakho defends very much on the front-foot. He reads the game very well and backs himself to be able to be able to beat the striker to the ball more often than not. The problem with such a style is that when you don't get it right you look extremely foolish. At Swansea, where he made his Liverpool bow, after a long spell without playing, that is exactly what happened.
However, once he established himself as first choice in the Liverpool backline alongside Martin Skrtel, Sakho was up to speed and began to show his true class.
His conviction when committing to a challenge, either on the ground or aerially, was combined with good judgement of when he could or could not realistically hope to win the ball. A Premier League high (of defenders to have played 10 games or more) tackling success rate of 90.91% showing that when he did make his move, he rarely failed to win the ball.
In possession, Sakho certainly lacks the elegance of Agger but despite appearing ungainly at times, he is assured on the ball and boasts the third best passing success rate of any defender in the league.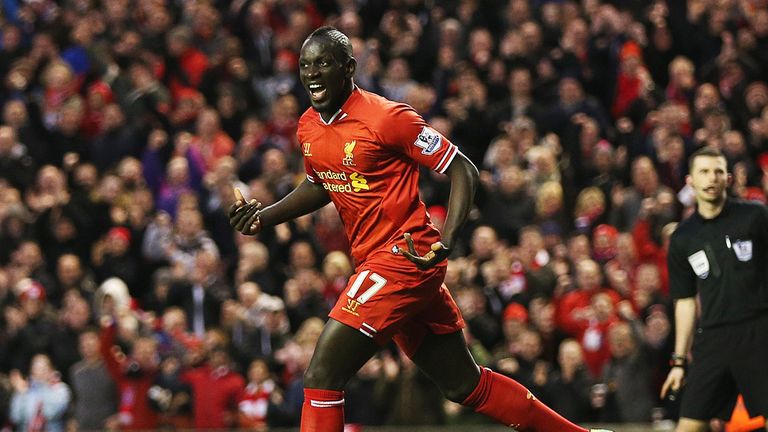 The area where Sakho really has the edge over Agger is in his physicality. Having broken a machine in the weights room during his Liverpool medical through his sheer power, it is fair to say that the France international is not a player who can be intimidated by brutish centre-forwards.
Unfortunately for him though, a hamstring injury picked up at Chelsea at the end of December ruled him out for nearly three months – making his return as a late substitute away at Cardiff last weekend.
That has allowed Agger to reclaim his place. For how long though remains to be seen.
During a spell out of the team earlier in the season, Agger intimated that he wanted to stay as long as he was wanted. There is no doubt he could stay Anfield and play his part next season and beyond. The issue is that that he could well find himself as an understudy to Sakho, a role he is highly unlikely to want at this stage of his career.
The former Brondby defender has been a loyal servant to Liverpool and remains a largely reliable centre-back. But, with his record of injuries and a younger player, seemingly more suited to the manager's pro-active style play, perhaps Agger's time on Merseyside is coming to an end.