Football Expert & Columnist
Real Madrid are not truly great despite Champions League triumph, says Graeme Souness.
Real Madrid are not a truly great team despite their Champions League win, says Graeme Souness.
Last Updated: 26/05/14 11:23am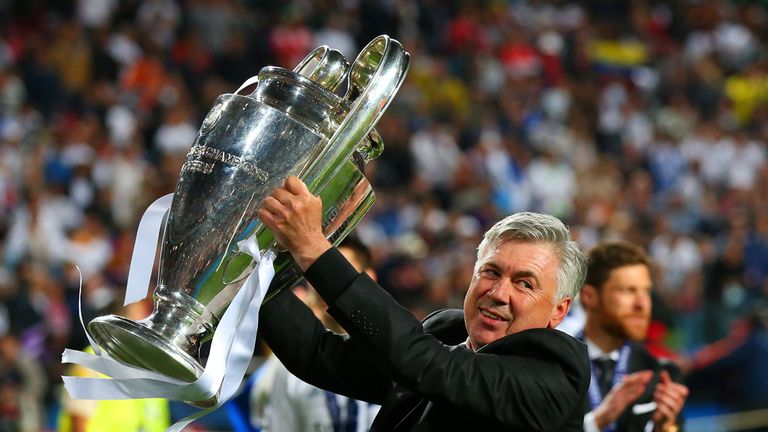 Carlo Ancelotti's side forced extra time against local rivals Atletico Madrid in Saturday's final, as Sergio Ramos' cancelled out Diego Godin's opener in dramatic late fashion.
Real surged to victory in the second half of extra time in Lisbon as they ran in three goals to win 4-1 and lift their 10th European Cup.
But Souness - who won the trophy three times with Liverpool - does not think Los Blancos are a shoe-in to win again next year.
"These are such small margins," said the Sky Sports pundit. "We were talking about being two minutes away from Atletico Madrid winning the Champions League. You can't say with any confidence that Real Madrid will win it again next year, or even come close.
"Are they a truly great team? I don't think they're a truly great team. I think they're a very good team and deserved to win tonight.
Saturday's triumph sees Real win the Champions League for the first time since 2002 and goes with their Copa del Rey victory over Barcelona in April.
Back-to-back
But with several European teams set to strengthen over the summer, it will prove hard for Ancelotti to guide his side to becoming the first team to win the Champions League two years running.
Souness doubts Real can reach the top of the pile, and that shows they can't yet be classed as one of the true great footballing sides.
"That's what great teams do, they win it back-to-back," he added. "Or they go and win it three times in five or six years. Let's see if they're capable of that."
Jamie Carragher was part of the Liverpool side which famously triumphed over Milan on penalties in the final nine years ago, and he admitted he would have enjoyed seeing Diego Simeone's side take victory.
Domination
The former defender also agrees with Souness in thinking it will be very hard for any team to win the competition two years running, but believes it is a healthy state of affairs for the sport.
"I think it's good for football to have different teams winning it. I feel a bit for Atletico, I would have like to have seen them lift that trophy.
"No-one's retained the Champions League since it's come into fruition," he said. "The side Carlo Ancelotti played in - the Milan side in the late eighties, early nineties - were the last team to retain it.
"I don't think we'll see that now, that domination. There are so many top teams now - before there were just the champions from each country who went through, and now four top teams go through. It's very difficult to dominate European football."