World Cup: A France side playing with such confidence and unity is one that every other country ought to fear
When the French can avoid the intra-squad squabbling they generally perform well, and this time looks no different. They were mesmeric against the Swiss, writes Daniel Storey.
Last Updated: 23/06/14 11:33am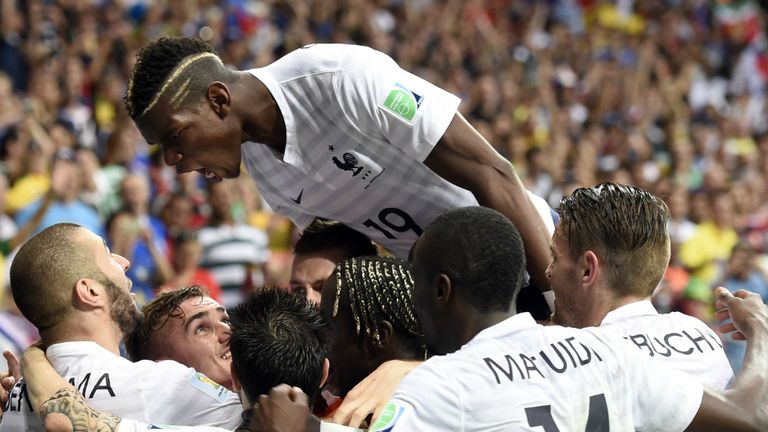 It's become a bigger issue at France's press conferences than questions of form and fitness. "But what is the morale like in the squad?" is the question soon posed by journalists, and it is difficult to blame them for such lines of enquiry. They know their French football history.
In 2002, France travelled to Japan and South Korea as world and European champions and were embarrassed, bottom of a group featuring Senegal, Denmark and Uruguay. Don't think that this Spain team can claim exclusivity on such abject falls from grace.
Two years later in Portugal, Zinedine Zidane spectacularly fell out with Robert Pires and the team were sent home by Greece in the quarter-finals, whilst in Euro 2008 the senior players fell out with a clique of younger members of the squad. Again France bombed out by finishing bottom of their group. Even in 2006 when reaching the World Cup final, Zidane did not speak to coach Raymon Domenech throughout the tournament.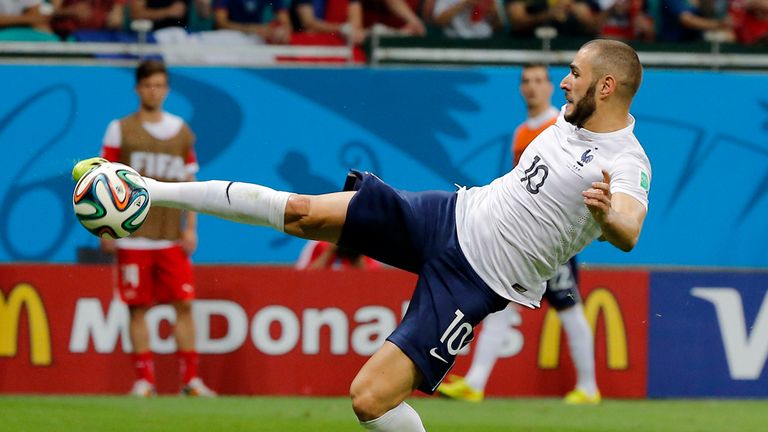 In South Africa during the last World Cup, France saved the best for last. Nicolas Anelka was so insulting to Domenech that he was sent back home, a decision that persuaded the players to make the bizarre decision to leave a training session, go on strike and then have to answer questions from the country's president post-elimination. Even when they did turn up they may as well have not bothered - a 0-0 opening draw against Uruguay was followed by defeats to Mexico and South Africa.
Unpredictable
France are an extremely unpredictable nation at major tournaments, woeful displays pierced by occasional brilliance. They had not won a single World Cup match outside Europe since 1986 before beating Honduras on Sunday, and in the 13 major tournaments before this had won just 17 matches - ten of those were in 1998 and 2006.
We should have been concerned, therefore, when all signs from their camp indicated that there was a distinct togetherness within the squad. "What is scary is that, this time, everything is great," Patrice Evra told the awaiting media with an admirable amount of self-awareness. "The guys say to me: 'Imagine if we were playing for the same club'. They don't want this adventure to end."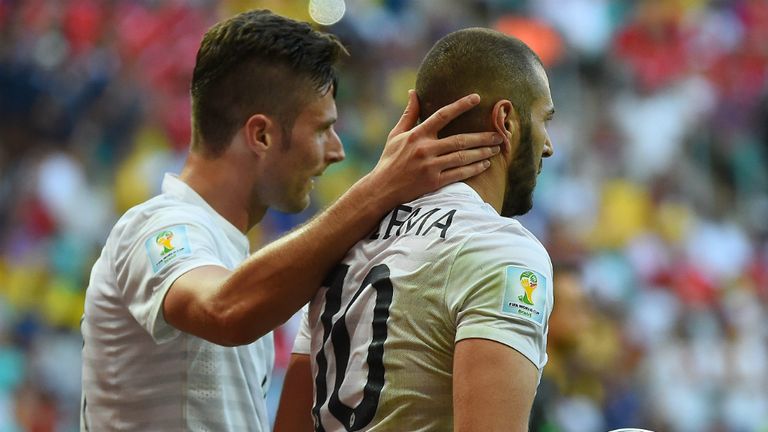 Four years to the day since the strike in South Africa, France produced one of their greatest ever World Cup performances. Switzerland's world ranking of sixth may be slightly false, but this is a group of players unbeaten in competitive matches since a Euro 2012 Qualifier against Wales in October 2011. They were dispatched with striking ease - a more preferable kind of striking, if you will. After the physicality of Honduras, this was the opportunity for majesty. It was taken greedily, and the Swiss conceded more goals in the first half than they had done in eight previous World Cup matches.
France were at their irrepressible, unstoppable best - counter-attacking football carried out ruthlessly. The French soaked up Swiss possession and as soon as the ball was regained, Karim Benzema and Olivier Giroud sprinted forward as defenders aimed to find Yohan Cabaye or Blaise Matuidi with the ball. From then they were away.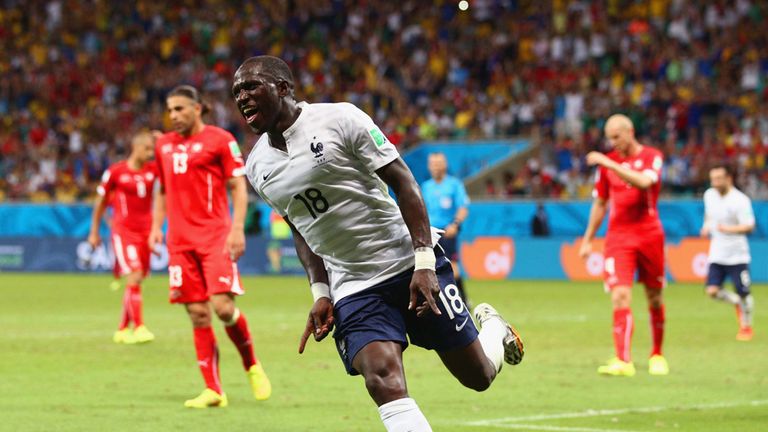 Matthieu Valbuena was the key, seemingly at the heart of every French attack. The Marseille midfielder would take the ball from one of the deep-lying midfielders before driving forward with the ball. One of the most difficult aspects of the game at the highest level is knowing the exact moment at which to best pass the ball to a forward, but Valbuena made it look astonishingly easy. When on form there are few better players to watch. It is such a shame that he has somehow reached the age of 29 whilst everyone's backs were turned.
There is little doubt that Switzerland afforded France such luxuries. Olivier Giroud was given space to head home from a corner, and within 13 seconds of the restart Valon Behrami had presented Karim Benzema with the ball, Blaise Matuidi scoring from the striker's pass.
First-half substitute (for the injured Steve von Bergen) Johan Djourou defended like Philippe Senderos and Philippe Senderos defended like Johan Djourou, a defensively fatal combination that allowed the French to run in three more times, Benzema, Valbuena and Moussa Sissoko with the goals as Didier Deschamps' side threatened to run riot.
During the second half France slipped out of top gear, but there will be no recriminations for the two late goals conceded. Tournament football is about doing enough to afford relaxation and rest wherever possible, and the 45 minutes played at a lower level of intensity can only help further down the line. So too may a last-16 game against Nigeria, Bosnia or Iran - Deschamps must already be eyeing up a potential quarter-final tie against Germany.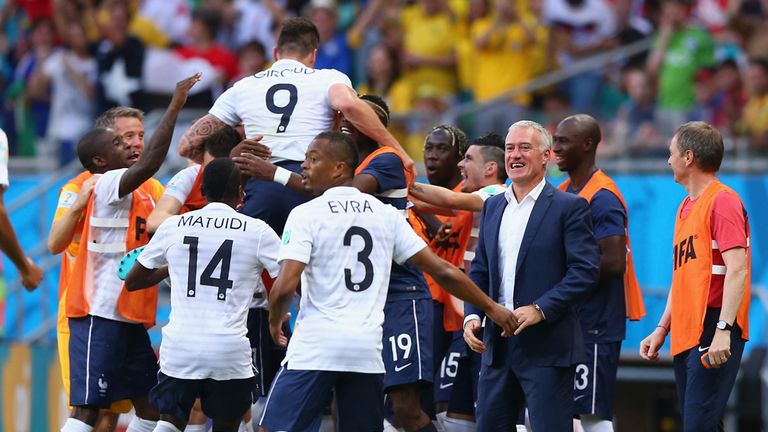 There was a real sense that a team of significantly talented players was being outplayed by a side with the verve, vibrancy and belief so vital at major tournaments. It's frightening to think that this team is missing Franck Ribery, voted the world's third best player just six months ago. Even Samir Nasri must be impressed.
In fact, Nasri's omission perhaps epitomises the importance placed on assurance and morale among these players. Speaking upon the announcement of the squad, Deschamps conceded that these were not necessarily the 23 best French players but were, he felt, the best squad. Nasri, it is reported, was a disruptive influence during the disappointment of Euro 2012, and has seemingly paid the price for his personality. It seems a small cost to bear.
"No one can erase what happened in 2010," Dechamps admitted before the tournament began. "But this will be part of our story. We do not look behind us. The important thing is the World Cup and Euro 2016 in France that will follow."
So far, Deschamps' every word seems accurate. There is a harmony and camaraderie within his squad that is reflected in the cohesion demonstrated on the pitch, a unity that will unnerve all other teams in the competition. When they eliminate the cliques, they tend to click - against Switzerland that was made marvellously evident. Exciting times await for Les Bleus.