Sir Alex Ferguson admits 'it's about time we won FA Cup'
Sir Alex Ferguson 'satisfied' as Manchester United cruise into last 16 of the FA Cup with a 4-1 victory over Fulham
Last Updated: 27/01/13 9:13am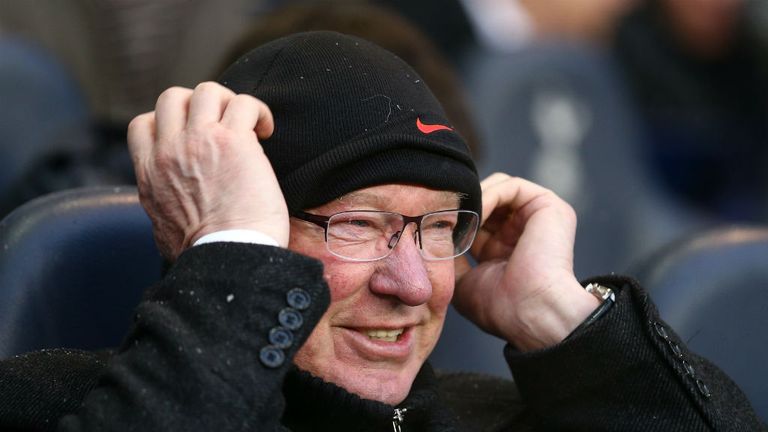 Javier Hernandez netted twice for the hosts, along with goals from Ryan Giggs and Wayne Rooney, while Aaron Hughes grabbed a late consolation for the Cottagers.
And Ferguson said: "It was a good performance. I think we respected Fulham because we played a very strong team today.
"The FA Cup's an important trophy for us this season. We haven't won it for almost 10 years, so we really need to have a big performance this year.
"Rio Ferdinand's never won an FA Cup medal - so we really need to do something about that."
Giggs got the ball rolling with a third-minute penalty. Twenty years and three days after his first FA Cup goal, Giggs' strike was his 12th in the competition, and the Welshman echoed his manager's view that victory in the cup is long overdue.
"It means a lot," said Giggs. "We've not done as well as we should have done in the last eight, nine years.
"There's a lot of players desperate to win it. With the history we've got in the competition, we should be there, we should be getting to finals, so hopefully this will be the year."
Ferguson also confirmed that Giggs taking United's penalties would not be a long-term thing, just that he had been given a break from his normal duties.
He added: "With Wayne missing the penalties he has, it was time to give him a break. But he will come back it.
"The one thing about Wayne is that it doesn't faze him if he misses one. He has a fantastic temperament."