Robin van Persie rubbishes claims that all Manchester United fans come from outside the city
Robin van Persie has rubbished claims that all Manchester United fans come from outside the city.
Last Updated: 17/05/13 8:44pm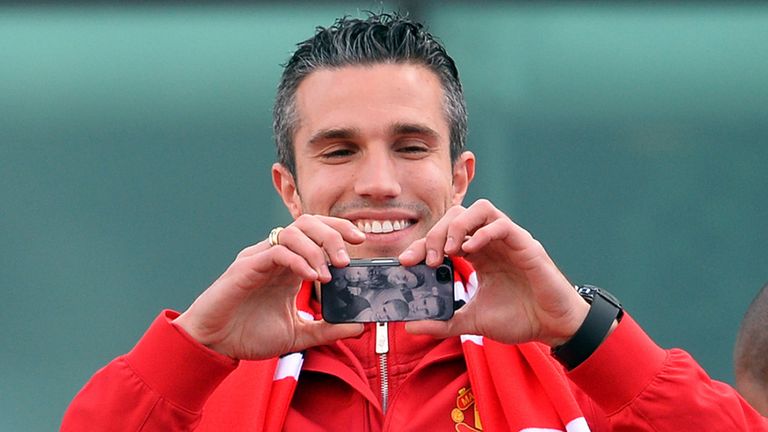 It has long been a claim of rival Manchester City supporters that their club has the majority fan base, with United fans coming from much further afield.
But the Dutchman claims Monday's parade, in which he was greeted by huge crowds along the city streets, showed this was merely a football myth.
"I spoke to Nigel de Jong a couple of years ago when he was playing for City," Van Persie said.
"He said in Manchester there were only City fans and United's come from different cities all over the world.
"It sounded a bit weird. I have to adjust him on that now and say it is definitely not true.
"It is at least 50-50, or, after last Monday, maybe it is 80-20."
Van Persie earned his first piece of silverware in eight years, after playing a key part in United's 20th title triumph, and the 29-year-old said it's something he won't be forgetting in a hurry.
"It just came out of nowhere," he said.
"There were more and more people appearing as the tour went on.
"I saw people on roofs, on balconies, on traffic lights. They were absolutely everywhere.
"There is one picture of people of so many people hanging out of a building.
"I had a lot of nice pictures before but there was one thing missing.
"Now I have some with the trophy and fans. We couldn't wish for more."