Niall Quinn
Football Expert & Columnist
Anthony Martial 'must perform more often' for Man Utd to cement place in side
Last Updated: 11/02/17 11:50pm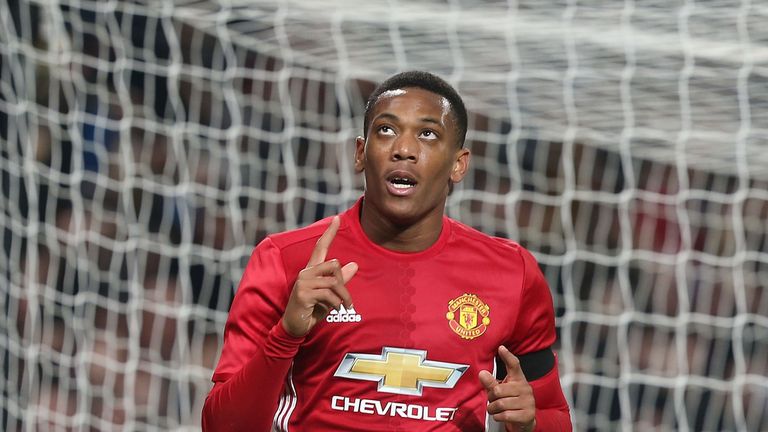 Anthony Martial must perform more often if he is to cement a place in Jose Mourinho's Manchester United side, says Niall Quinn.
Martial returned to the starting XI with a goal and assist during an impressive performance for the Frenchman in the 2-0 win over Watford on Saturday.
In the week, Martial rubbished stories suggesting he is looking to quit the club in the summer, having spent a lot of time on the United bench this season, while manager Mourinho has previously urged the 21-year-old to improve his form if he wants more playing time.
Quinn said on Sky Sports: "In the first 15, 20 [minutes] he gave the ball away a bit, and then he really got the bit between his teeth and got the hang of it.
"He started playing a very important part, obviously with the cross to set up the first, but he got really direct otherwise.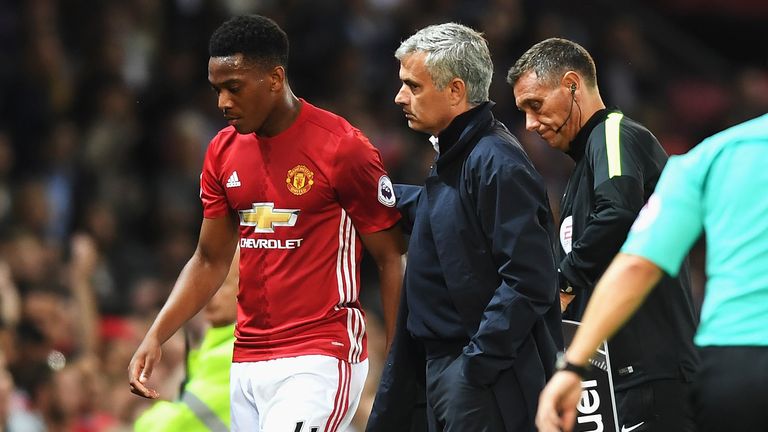 "He can turn it on, we know that, we've seen it in snapshots, we just need to see it more often. He was a real threat all day, he was lively and did things at pace, but he did real intelligent things.
"He got his reward with the goal, and it was an opportunity he had to take, and he did. That will give him the confidence to kick on."
Mourinho spoke about Martial in his post-match press conference, and was impressed with the forward's performance and recent attitude.
"The Anthony Martial I want is the Anthony Martial of the last two weeks of training," Mourinho said of the attacker, reduced to a watching brief in United's previous two matches.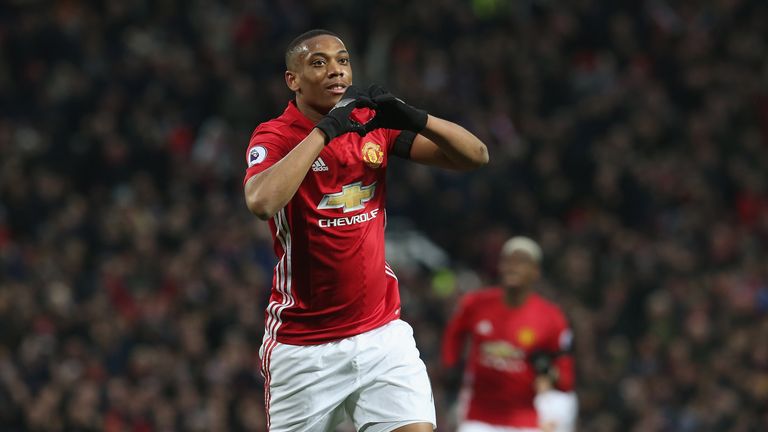 "Because if he trains the way he did in the past two weeks, he performs naturally the way he did today or better because I think he still misses a little bit his confidence.
"I kept shouting to him, 'Attack the defender, go to the one against one'. He needs that confidence, but he is working very well.
"I gave him the chance to start. Normally I would start with Marcus Rashford because he played well, and the team played well, at Leicester [3-0 win last weekend], but I thought Marcus doesn't need a boost - his confidence levels are normal.
"Anthony needs to feel that I am looking at him, that I know what he did in training, the effort he did in training, so I gave him this chance and he played well. He played a good game."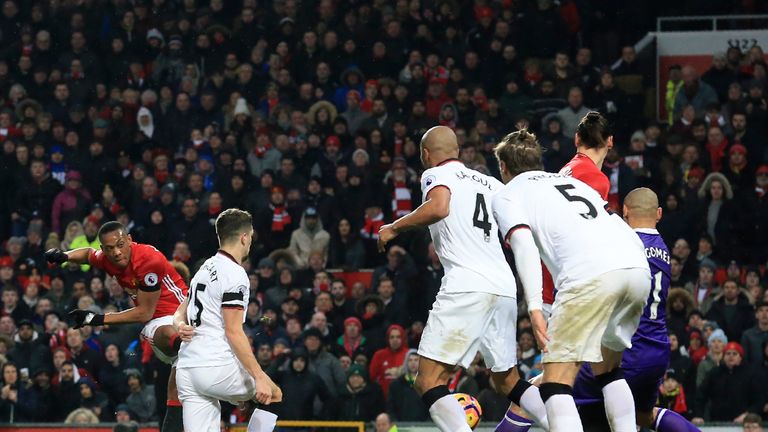 United are now just a point off the top four, keeping up the pace as they head into the final third of the season.
And Jamie Carragher, also speaking on Sky Sports after the game, said the win was big for United, but admits they are sometimes not scoring as many goals as their dominance warrants.
"It was a big result. I don't think it was ever in doubt really after the first 15 minutes of the game had past. There was only ever going to be one winner, and I think Watford can think of themselves as lucky that it wasn't five or six really.
"It's a big win for United, because you don't want to drop points when two of your rivals - Tottenham and Liverpool - are playing each other. Someone obviously has to drop points, and you have to make sure you capitalise when that happens.
"I think it's a carbon copy of what we've been looking in the last 20 or so games. Plenty of chances created, looking exciting when they go forward.
"Maybe they're not getting the goals that they deserve with the chances they're creating, and that's the story of the game again today."