Jack Wilshere will recover from latest injury setback, says Bournemouth boss Eddie Howe
By Nick Lustig
Last Updated: 21/04/17 3:32pm
Bournemouth manager Eddie Howe has backed Jack Wilshere to recover from his latest injury setback.
The midfielder, who is on a season-long loan from Arsenal, will miss the remainder of the campaign after suffering a broken leg during last Saturday's 4-0 defeat away at Tottenham.
Wilshere has been blighted by injury problems in recent years, but managed to make 27 appearances for Bournemouth prior to his latest setback at White Hart Lane.
"He is naturally down and disappointed he is going to miss the rest of the season, but he is a positive guy and will come back from this, I have no doubt," Howe said ahead of Saturday's home match against Middlesbrough.
"His loan spell for us has been hugely beneficial, and hopefully Jack would feel the same way.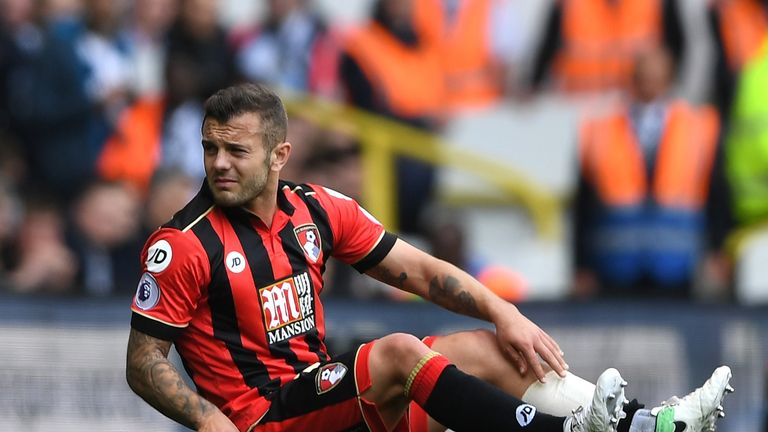 "I am not going to speak for him, but thoughts are that he made a huge contribution for us on the pitch and also off the pitch, which obviously no one else will see."
A decision on whether Wilshere will remain at the Vitality Stadium next season is set to be made in the summer, but Howe is remaining coy over Bournemouth's chances of signing the 25-year-old on a permanent deal.
"I don't want to disrespect Arsenal in any way, because he is their player and we are very grateful for the loan," he said.
"I have spoken many times about my thoughts on the player, for the person - we love him to bits, but the future is unknown and obviously he is an Arsenal player now."
Asked if the price tag for a permanent move for Wilshere, who still has one more year to run on his current contract with the Gunners, would rule Bournemouth out of contention, Howe replied: "All I would say in football is, let's wait and see."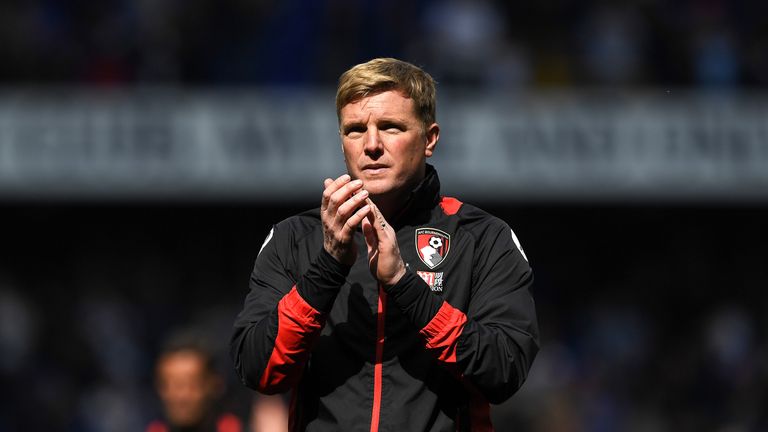 "I think it is still there for Jack, you have to remember how young a player he is, he still has a lot of football ahead of him.
"Obviously any injury to any player can make it more difficult to reach your full potential, there is no denying that, but I have seen Jack steadily improve week by week since he has been with us.
"(It has been) physically really, being able to play 90 minutes and get that run of games under his belt that he needed.
"This, I think, is a minor setback in what has been a really encouraging season."