Wigan manager Roberto Martinez considers appealing against FA fine
Roberto Martinez is considering whether to appeal against his £10,000 fine for criticising a referee last month.
Last Updated: 04/10/12 5:31pm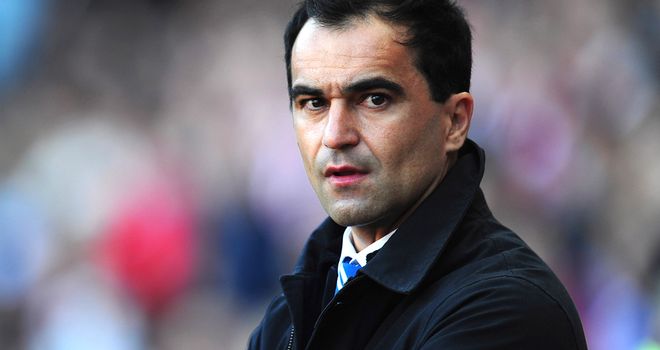 Martinez was found guilty of misconduct by the FA this week following his side's 4-0 defeat at Old Trafford last month.
But the Spanish boss, who was unhappy about a penalty awarded to United as well as a challenge by Danny Welbeck, feels he was misunderstood.
"We have had the hearing and now we are waiting to see if we can appeal the decision because it is something I don't agree with," said Martinez.
"At the moment it is one of those situations you have to accept but we will look into the written outcome and see if we can appeal it.
"If you see the comments they are not disrespectful comments at all to the referee. I wasn't talking about the referee, I was talking about the figure of the referee in those certain games.
"I was talking about the experience that we at Wigan Athletic have had going away from home and unfortunately the calls we have had of late.
"I would never question the integrity of the referee or question if the referee was biased towards a decision."
Following the game, Martinez said he felt as though his side were 'fighting against a mountain'.
Wigan expect to receive the written judgement from the FA on Friday and must make a decision regarding an appeal by Monday.