Liverpool manager Brendan Rodgers admits that form of Brad Jones gives him selection headache
Liverpool manager Brendan Rodgers admits that the form of Brad Jones gives him a selection headache
By @danielstorey85
Last Updated: 03/11/12 7:19pm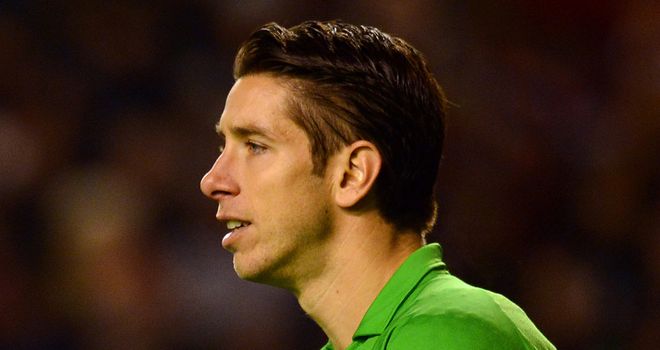 Reina has missed the last four games with a hamstring injury and Australian Jones has deputised admirably.
Given the criticism received by Reina for his performances in the recent past, Rodgers now has a difficult decision about whether to immediately reinstate the Spaniard when he is fit again.
"Hopefully Pepe won't be too long before he is back," he added.
"We will see how he is for the weekend but if not then hopefully it will be soon after that.
"Brad Jones was the number three goalkeeper and he has worked his way up to number two and shown what a number two is about: coming in and being solid for the games you are asked to play.
"My decision will be when Pepe is fit. At the minute there is no decision as Brad is clearly playing in goal, he is doing a really good job, working hard to keep himself in the team and give me a decision when Pepe's back."