Gareth Barry says Manchester City striker Mario Balotelli's goal will kick-start season
Manchester City midfielder Gareth Barry says Mario Balotelli's goal will kick-start his season.
Last Updated: 30/11/12 8:41am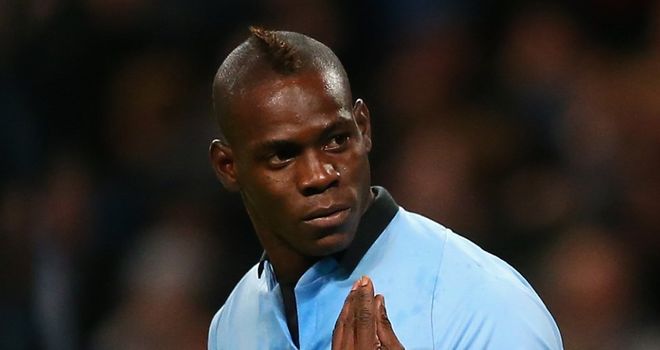 The Italian striker made his first start in six matches at Wigan and looked off the pace for most of the night but hit back to score the opener with 20 minutes left, setting up the 2-0 win.
"Any striker's first league goal is going to be massive in a season. To be fair to Mario, he has not had loads of chances," Barry said.
"When you do get them you need to score them. He has taken a chance with his start here. It could be good for Mario. Hopefully he can go on a run now.
"Mario is not going to lack in confidence if he misses two or three. He'll keep trying the same things. Hopefully his goal will give him a bit more confidence and he can improve from there."
The 22-year-old has struggled with a back injury in recent weeks but has been subject to transfer speculation with manager Roberto Mancini dropping his striker for a poor attitude in training.
However, Barry rubbished talk of an exit for his controversial team-mate.
"I think he is happy," the England star added. "If you see him day to day then you'd see no reason for him not to be.
"Obviously he has probably not played as much as he would have liked but he has kept his head as well as anyone else who isn't getting chances.
"He scored some massive goals last season and if he can repeat that this season it'll be good for us."