Everton boss David Moyes not surpised to see Tottenham in top four
Everton manager David Moyes has revealed his admiration for Tottenham counterpart Andre Villas-Boas.
Last Updated: 08/12/12 1:52pm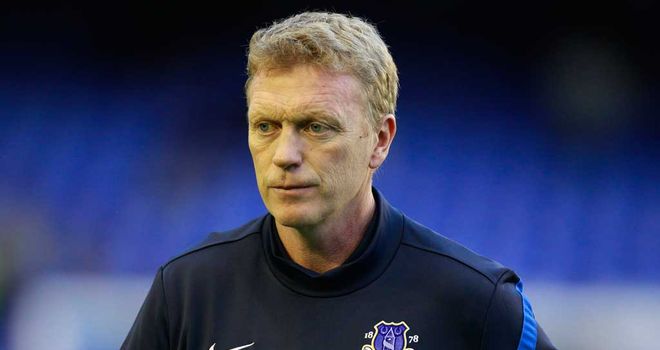 Villas-Boas came under fire from Spurs fans after their shaky start to the season, but a five-match unbeaten run has vastly improved his popularity.
Tottenham are currently fourth in the Premier League, three points ahead of Everton, and Moyes is not surprised with their position given the calibre of their squad.
"They have a really good team," Moyes said. "It always takes managers time to settle in, but when you are left with an array of players like Tottenham have got, then you are always going to be very close to the top of the league.
"Tottenham have always been there or thereabouts. They have set the team and the club up to be in Europe.
"They did great in the Champions League with Harry a couple of years ago and this year they have done well to qualify for the next stages of the Europa League.
"Tottenham are one of the clubs you always see as competing at the top end of the league."