PFA chief Gordon Taylor calls for use of video technology to punish diving
Gordon Taylor has called for technology to be used to punish diving in the wake of the Santi Cazorla controversy.
Last Updated: 10/12/12 3:25pm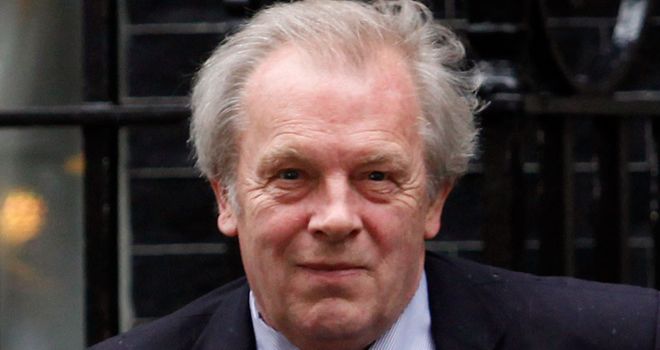 Cazorla won a penalty during the first half of Arsenal's 2-0 win over West Brom on Saturday following a challenge by Steven Reid.
Replays showed there had been no contact, and while PFA chief executive Taylor did not wish to comment on this specific case, he told Sky Sports News that the use of technology would help referees make the right calls.
"This has been a non-stop subject for a long time now - how we best deal with it given the pace of the game and the difficulties for referees and the assistant referees to judge," he said.
"I think it's going to be inevitable that if technology comes in for goalline decisions and penalty decisions, then it will help in these situations.
"Other sports move on and use technology and do all they can to be as successful as football, so we've got to keep at that cutting edge."
Cazorla is set to be omitted from Arsenal's squad for Tuesday's Capital One Cup quarter-final against Bradford, but his actions have highlighted a problem that Taylor agrees must be addressed.
"I don't want to personalise it because he wouldn't be the first player accused of diving and he won't be the last, but it's an issue that we all need to address," Taylor said.
"Management, coaching staff, players and supporters have all got to buy into this and condemn it."