Arsene Wenger hoping to start 2013 with a bang at St Mary's
Arsene Wenger hopes 2013 will be the year Arsenal confirm all the promise he believes they have, starting at St Mary's.
Last Updated: 02/01/13 7:26am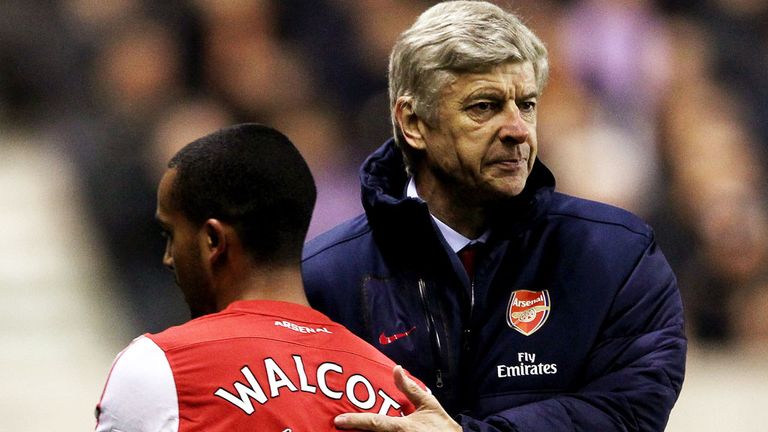 The Gunners head to St Mary's on the back of an astonishing 7-3 win over Newcastle, their fourth straight win in the league.
Wenger told the club's website: "My hopes (for the new year) are that the win (over Newcastle) will give even more confidence, desire and ambition to our team, and that 2013 will confirm we are a great team."
Theo Walcott scored a superb hat-trick against Newcastle and is relishing a chance to shine in his preferred central attacking role, and he is likely to be in the same position against Saints.
Despite the England international, 23, having yet to agree terms on a new contract with the Gunners, Wenger is glad to see Walcott enjoying his football.
"I have worked with Theo for seven years and the fact that he had an exceptional game against Newcastle will not influence me more or less - if he had played a disastrous game, I would still have wanted him to sign with the same intensity," Wenger said.
"It is good that he gets rewarded for his effort and for me that is more important. I like the fact Theo can play through the middle because it gives us more opportunities to do that and more possibilities to change from game to game. I will do it again," Wenger added.
Arsenal hammered Southampton 6-1 at the Emirates early in the season, but Wenger does not expect a repeat on Tuesday.
"They are not comfortable (opponents), Southampton. I saw them against Fulham, and they played very well against Stoke," Wenger said.
"Southampton are a team that has learned in the Premier League now. Usually you find in February or in January a different team to what you see in August or September."