Gabriel Agbonlahor admits Aston Villa's troubles are keeping him awake
Gabriel Agbonlahor admits Aston Villa's struggles towards the foot of the table are keeping him awake at night.
Last Updated: 31/01/13 12:10pm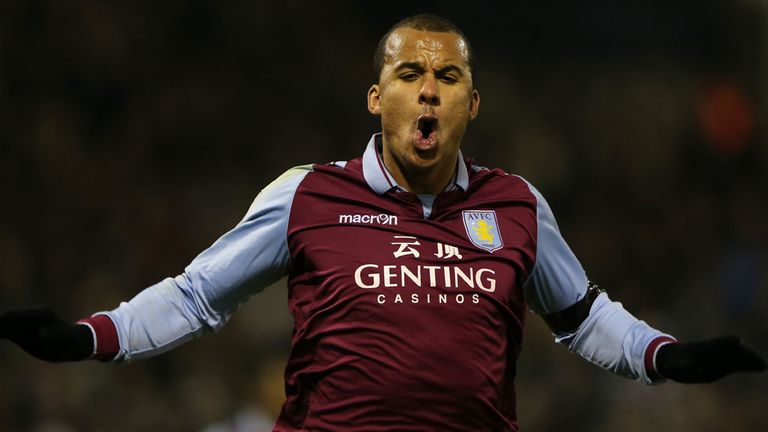 A 2-1 home defeat to Newcastle United on Tuesday stretched Villa's winless run to seven games.
An alarming slump has the club languishing second from bottom in the top-flight standings.
Agbonlahor concedes that Villa's form is a cause for concern, but insists the players are doing all they can to turn things around.
He said: "I've been tossing and turning at night thinking 'we could have done this better, we could have done that better'.
"And it's been difficult. It's obviously disappointing and the last few games have been hard to take.
"You're going to lose sleep over it.
"But if we keep doing what we've been doing, and keep our heads up and keep fighting, we should be OK."
Experience
Villa have been working with a young side this season, but Agbonlahor is reluctant to offer that up as an excuse for their troubles.
He added: "The experience is there in the side. They're not 18 or 19-year-old kids, they're all over 20. So it's hard to use that as an excuse.
"If you're a fan, you want to see big players come in and new signings. But with the squad I see every day in training, and playing with, it's a really good squad.
"Whatever it is, we have to try to keep fighting.
"No one wants to get relegated and we are all fighting for each other. They all know what's needed."