Liverpool forward Daniel Sturridge confident over partnership with Luis Suarez
Liverpool forward Daniel Sturridge believes he can form a deadly strike partnership with Luis Suarez.
Last Updated: 03/02/13 7:33pm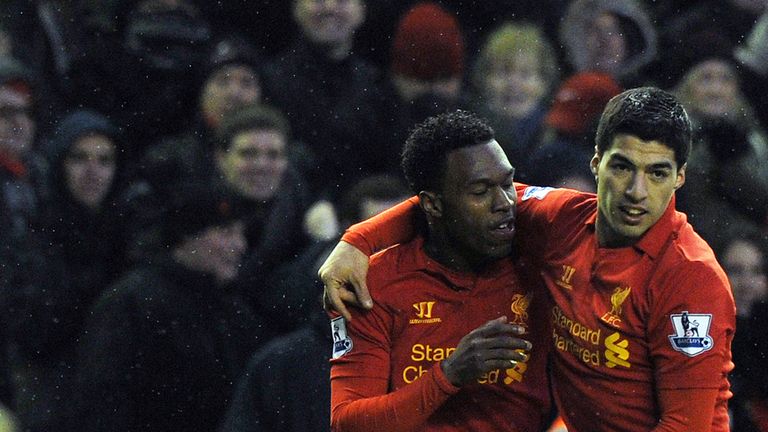 Sturridge, who joined Liverpool from Chelsea in the January transfer window, has made an immediate impact at Anfield, scoring three goals in five games.
The England international believes the early signs of his partnership with Suarez are promising.
"It's early days but the signs are that we're playing well together," said Sturridge. "I'm sure that will continue.
"As you play with someone more regularly, you do things telepathically, you know where they're going to be and you start playing off the cuff."
"It's always a weight off your shoulders if you start quite well. It has been a good start," added Sturridge.
"I'm hard on myself and I like to do a lot better than I am doing," he said. "There's a lot more to come from me. I've been performing OK but this is a fraction of what I'm actually able to do. Hopefully I'll be able to show what I'm really capable of doing in the months and years to come, when I'm playing week in, week out and I'm fully fit."