Wayne Rooney stays cool on tipping Manchester United for Premier League crown
Wayne Rooney has refused to be drawn on predicting Manchester United to win the Premier League crown.
Last Updated: 08/02/13 10:07am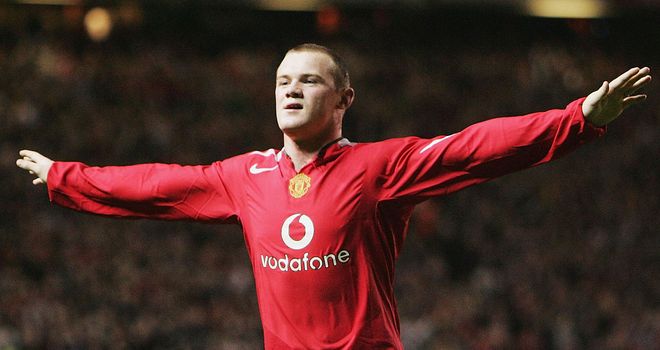 With 13 games left, United seem to be cruising to a 20th top-flight title having built up a nine point lead over second-placed neighbours City.
But as the 27-year-old striker prepares for the visit of former club Everton on Sunday, whose fightback in the corresponding fixture last season blew the door open for City, Rooney is staying calm.
"Results are the most important thing now," he said. "Look at Manchester City against QPR. They should have got the win, had a lot of chances but ended up dropping two points.
"That could quite easily have happened to us against Southampton the following night. It proves we have to keep picking up the points when we can.
"Once it comes down to the last four or five games, then we will see what position we are in and work out what we have to do."
One major obstacle could be United's growing injury list, with Phil Jones (shingles) a concern and Danny Welbeck appearing to be struggling with a knock during England's 2-1 win over Brazil on Wednesday.
The fact manager Sir Alex Ferguson gave the green light to Rooney completing the full 90 minutes of England's victory suggests he may be on the bench at Old Trafford at the weekend.
But with forwards Robin van Persie and Javier Hernandez also available, Rooney is unconcerned about who may step in to replace him.
"We don't have anyone who doesn't want to do the work," he added.
"We all look at the statistics after the game to see how much running we have done and are well aware of everything we do. There is no hiding place with all the technology and stuff."
Despite United's dominance at the table summit, their leaky defence is still a concern and Rooney said: "We have conceded too many and have done throughout the season.
"But that is the way we have been set up to play. We have to just keep our scoring going. I can't put my finger on why we are not killing teams off.
"We have scored plenty of goals. It is the most number we have scored at this stage of the season."