Steven Taylor has welcomed added competition for places at Newcastle
Steven Taylor believes added competition for places at Newcastle United can only be a good thing for the club.
Last Updated: 09/02/13 12:33pm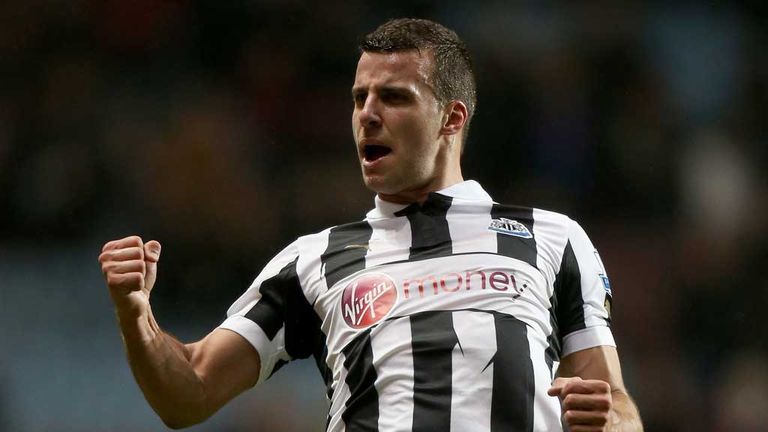 Alan Pardew worked hard to bring fresh faces into St James' Park during the January transfer window, with regular forays made into the French market.
Additions will inevitably take time to settle in a new country, but the intention is for them to make an immediate impact.
It is also hoped that they will help to raise the game of those already at the club, with starting berths now something which have to be earned.
"You've got rise to the challenge," Taylor told The Guardian.
"You've got to better yourself, you can't sulk. You're at a massive club, deal with it, new players coming in are part and parcel of professional football. You've got to perform.
"The competition is healthy. There's been players here in the last few months who got too comfortable, they've been too settled in their position.
"Before the new lads came in the manager didn't have competition for places but now, if people want to play week in week out they've got to keep doing well."
Demanding
Taylor finds himself back in Pardew's plans at present, following a frustrating time with injuries, and he is convinced that Newcastle have the right man at the helm to turn their disappointing season around.
He added "It was frustrating being out again with the hamstring. Particularly as we were on such a bad run and, because of all the injuries, the gaffer was having to play people out of position.
"But, in typical Alan Pardew style, he plugged away and wouldn't let the lads sulk. He's always got his arm round people, he's always talking to players in his office.
"On the training pitch he also spends a lot of time working individually with you. He's very demanding, a perfectionist who is always on your tail, and really into his stats, but he's also got that bit of banter with people, which is good.
"He's the toughest manager I've had but he knows how to deal with his players. He's got everyone's respect."
You can only watch the best Barclays Premier League coverage here on Sky Sports. Watch Spurs v Newcastle exclusively live on Sky Sports 2HD, 3D and Sky Go from 12:00pm on Saturday 9th February. Click here for more details