Gabriel Agbonlahor hopeful that Aston Villa striker Christian Benteke will stay
Gabriel Agbonlahor says Aston Villa's rivals are casting envious looks at Christian Benteke and hopes he stays.
Last Updated: 20/02/13 8:50am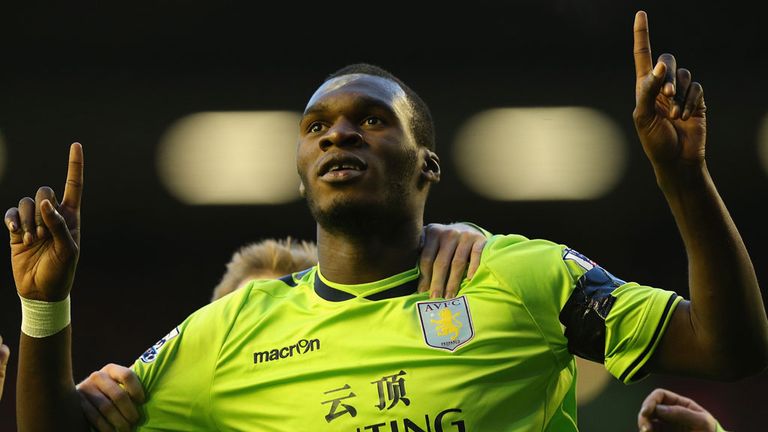 Benteke joined from Genk in a £7m deal in the summer and his form has been one of the positives of a gloomy season with the striker netting 15 goals, including six in his last five appearances.
Agbonlahor has been impressed with how quickly Benteke found his feet in the Premier League and expects him to get even better.
"He's come into the league and no-one knew much about him. He's just adapted," he told the club's official website.
"Every aspect of his game is top quality. He works hard in training and look at the way he plays the game - his composure is excellent, he has presence as a big guy and he has quite a bit of pace.
"He's having a great first season in the Premier League and he's only going to get better for us with each successive season he's here.
"He's learning his trade here and he's enjoying his football. A lot of teams in the Premier League would love to have him in their side.
"He's going to get linked with the top clubs, especially because of his age. He's young. He's gifted in what he can do."
In terms of Benteke's future, Agbonlahor said: "He's still learning his trade here and enjoying his football so hopefully he stays here.
"We will have to wait until the end of the season to see what the club decides.
"It's not for anyone else to decide, it's going to be down to the club and what their plans are for him."