Premier League clubs must have goal-line technology for next season
All Premier League clubs will be obliged to have goal-line technology systems in place for the start of next season.
Last Updated: 28/02/13 4:36pm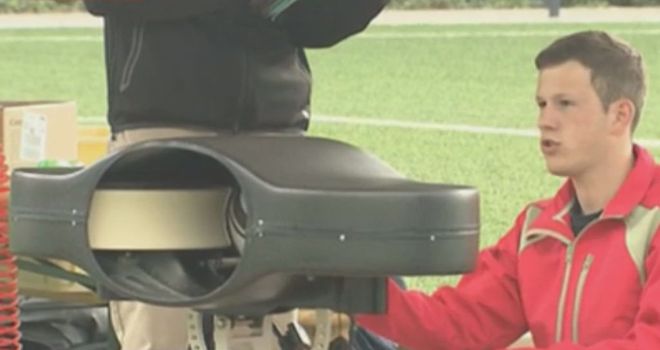 The Premier League is currently in "advanced talks" with Hawkeye and GoalRef, two of the three system providers licensed by FIFA.
Goal-line technology was successfully trialled at FIFA's Club World Cup in Japan in December, with all 21 goals scored in the competition correctly registered.
Top-flight teams, including those newly promoted from the Championship, must now be prepared to install the relevant technology in their stadia for the 2013/14 season.
"We are in advanced discussions with two of the companies who provide the systems and we are working on the basis of having goal-line technology in place for the start of the season," said Premier League communications director Dan Johnson.
"All clubs will have to have the system to ensure the universal integrity of the competition, including those who are promoted."
Premier League chiefs will choose a system which takes into account the cost and ease of implementation and use.
Hawkeye is a camera-based system, while GoalRef uses sensors on the posts and crossbar which detect changes in the magnetic field as the ball crosses the line.
FIFA recently licensed a third company, German firm CAIROS, while a fourth company, also German, is expected to be licensed in the near future.