Sir Alex Ferguson surprised by Manchester United's lead at top of Premier League
Sir Alex Ferguson is surprised by the size of Manchester United's lead at the top of the Premier League.
Last Updated: 26/03/13 7:14pm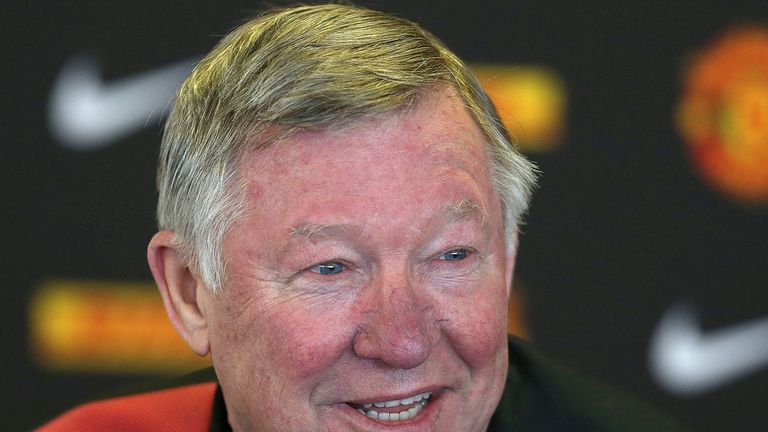 The United manager saw his team beaten to a 20th domestic title on goal difference by Manchester City last season and had expected the 2012/13 campaign to be just as close.
However, the title race has instead been one of the most one-sided for years, with Ferguson's side streaking 15 points clear of their city rivals.
Ferguson had also anticipated a challenge from Chelsea, after their heavy investment in new players last summer, as well as Arsenal and Tottenham Hotspur, but none of those have materialised.
Asked by Sirius XM if he had expected the gap to the chasers to be closer, the 71-year-old replied: "Absolutely. With Manchester City coming on to the scene in the last couple of years and Chelsea and Arsenal and Tottenham - teams that are vying for that top-four position - you would expect it would be really tight.
"After last season, what we said was, 'Let's make sure we don't lose on goal difference', because that's what happened last year.
"Of course, our goal difference has improved dramatically, but I never thought for a minute we would be 15 points clear at this stage of the season."
Despite having the title all but wrapped up, Ferguson remains keen for a strong finish to the season, starting with Saturday's lunchtime clash against Sunderland at the Stadium of Light.
He has even chartered private jets to get his players back from international duty as soon as possible.
"Every coach in the country is praying that their players come back fit; that is the first thing," he added.
"The fact that they have played last Friday and they have played tonight - we have a game at 12.30pm on Saturday away from home at Sunderland - so once I know later this evening how many minutes each player has played, I will start to think about my team for Saturday.
"I have to make sure I have some freshness in the team because we have Saturday lunchtime and then on Monday lunchtime we have Chelsea [in the FA Cup quarter-final replay], so it is a big ask for our squad and something that we really need to concentrate on and make sure we need to pick the right teams."
Target
Ferguson has an additional target of matching Chelsea's Premier League record points haul, which Jose Mourinho's Blues secured in 2005.
"The record is 95 points by Chelsea," he said.
"If we get to 95 points I would be absolutely delighted. That would be a fantastic season.
"And if we do get to that position, we have probably won the league."