Stoke boss Tony Pulis claims he has no plans to quit
Stoke boss Tony Pulis claims he will remain fully committed to his post for as long as it causes him sleepless nights.
Last Updated: 29/03/13 9:14am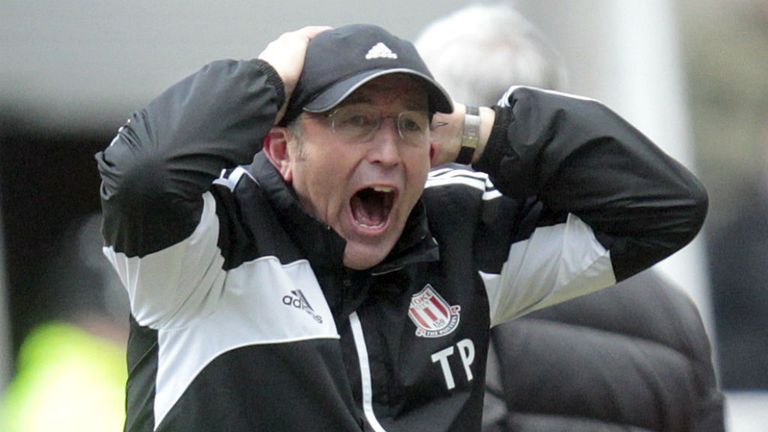 Pulis has spent seven years in charge at the Britannia Stadium, during which time he has cemented the Potters as a Premier League club.
Much of his tenure has seen Stoke on an upward curve, but a recent dip in results has led some to question his position.
It was suggested that Pulis was considering his own future, with it possible that he could walk away at the end of the season.
He is adamant that he has no such plans, with there still a desire on his part to compete against the best in the business.
Pulis said: "It's a case of do you care and are you prepared to fight for it?
"Do you have sleepless nights for it and everything else that goes with it? Nobody knows what managers go through in lots of respects and it's still happening with me.
"When it stops happening, that will be the time to pack it in.
"You wake up some nights thinking about things you want to do. Your mind is non-stop. It keeps flickering. You just can't switch off."