Chelsea boss Rafa Benitez reveals Gary Cahill underwent knee surgery in March
Chelsea interim manager Rafa Benitez has revealed Gary Cahill had surgery on a knee injury at the end of last month.
Last Updated: 10/04/13 12:12am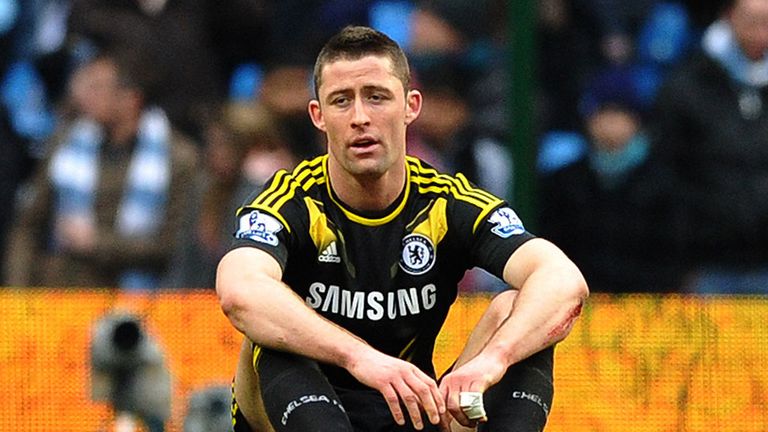 England international Cahill was forced to withdraw from Roy Hodgson's squad for the World Cup qualifying double-header with San Marino and Montenegro last month.
Cahill has not played since incurring the problem in the 2-0 win over West Ham in the Premier League on 17 March.
The 27-year-old looks set to miss at least two more weeks after the minor meniscus operation, but Benitez is upbeat about his progress.
"He had an operation. We did it very quickly on the Saturday of the Southampton game (30 March)," said Benitez.
Ashley Cole is also recovering well from a hamstring problem but both he and Cahill are still likely to miss a number of crucial matches this season, including Thursday's Europa League quarter-final second leg away to Rubin Kazan.
"The feeling from both is really good," added Benitez.
There is good news over Demba Ba, the match-winner in the FA Cup quarter-final replay against United, who is expected to be fit for the holders' semi-final with Manchester City on Sunday.
The 27-year-old striker was taken off at half-time of last weekend's 2-1 Premier League win over Sunderland with an ankle injury after a first-half challenge by Craig Gardner.
Ba did not take part in full training today and is cup-tied on Thursday, having represented Newcastle earlier in the competition, but should be fit to be considered for Wembley.
Benitez said: "Demba Ba did not train today, just as a precaution.
"It's not too serious. He will not go to Moscow. Hopefully he can train here and be okay for the weekend."