Michael Laudrup warns Swansea that it will tough to repeat highs of this season
Michael Laudrup has warned Swansea that it will almost be impossible for the club to repeat the highs of this season.
Last Updated: 16/05/13 3:25pm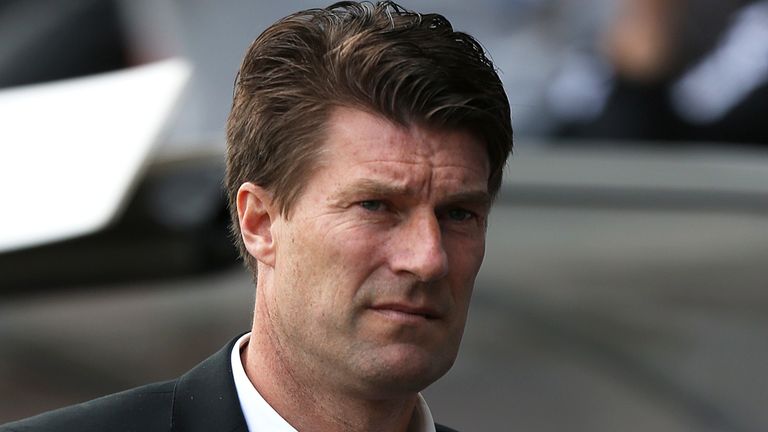 The Dane had a dream first season in charge at the Liberty Stadium, guiding the club to Capital One Cup success as well as a Premier League top-10 finish.
"It's impossible to always move forward but sometimes even maintaining the status quo is enough," he said.
"At this club we cannot pretend to think that we are going to win another major trophy next year, or even the year after that because that will be very difficult.
"However, if we're talking about the Premier League, I think we will have to improve just to stay where we are now.
"It's a little early to set exact targets because we still have to get new players in but with our idea of the players we want, I think our target should be to try to at least stay mid-table and consolidate ourselves as a Premier league side.
"It will be very, very tough to stay in mid-table because some of the other clubs below us want to invest to improve."
Swansea's first major honour against Bradford at Wembley ranks as a clear highlight but Laudrup says there were plenty of other top performances to admire from this season.
"Of course winning the final was the major moment, but in a season there are always ups and downs, always moments you remember particularly well," he said.
"I think winning several difficult away games is a particular highlight, this season we won at Anfield, Stamford Bridge and The Emirates so there has been some very important wins in stadia where you normally don't expect to come away with anything."