Transfer news: Ajax's Christian Eriksen says no transfer talks being held
Ajax's Christian Eriksen says Tottenham are an 'interesting' club, but insists he is holding no move talks at present.
By Ejder Akbal
Last Updated: 13/08/13 12:01pm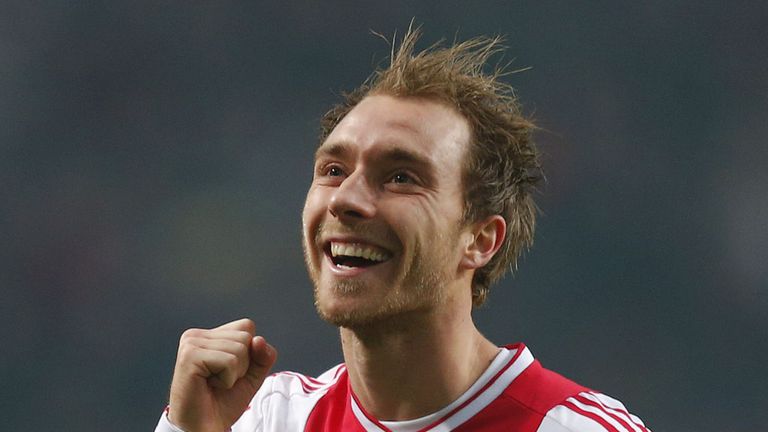 The Denmark international was among those expected to be on the move this summer, with his future having generated plenty of speculation through a number of transfer windows.
Eriksen was reluctant to contemplate a switch in the past, but has opened the door to potential suitors as he looks to take on a new challenge.
Rumours of interest from Liverpool and Borussia Dortmund have come and gone, with clubs in Russia the only ones to have formal offers on the table at present.
Eriksen, at the age of 21, has no desire to discuss such a move and will hold out for a top side to come calling - with Tottenham among those reported to be mulling over an approach.
He told BT.dk: "Tottenham are a great club. I know this from talking to Jan Vertonghen. They are a good club who are very interesting, but there has been no contact.
"We'll find out in two weeks (what will happen). There are, to my knowledge, no negotiations right now, either with a new club or Ajax.
"My stance is the same. I will look at interesting offers and if nothing materialises then I will stay with Ajax.
"There are Russian clubs that have called and made bids for me. I did not take much time to refuse.
"I would like to join one of the five major leagues. I have the view that I do not want to go to Russia at my age. I do not look at the money."