Champions League: Arsene Wenger is full of praise for striker Olivier Giroud
Arsene Wenger believes that Olivier Giroud is well on his way to becoming one of Europe's leading strikers.
Last Updated: 01/10/13 11:08am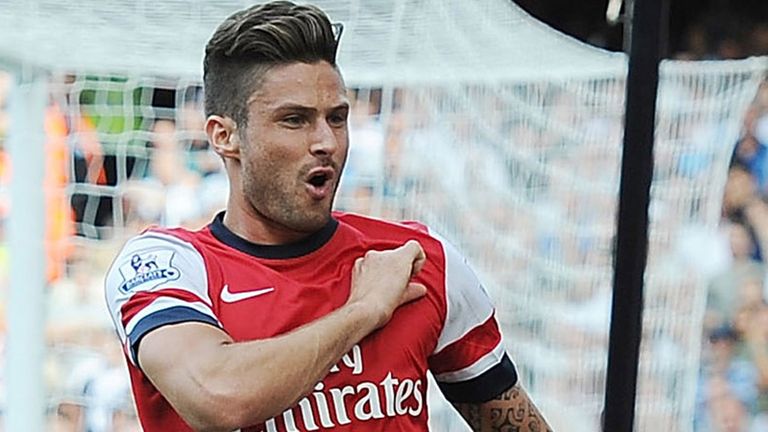 Arsenal made bids for high-profile targets Gonzalo Higuain and Luis Suarez in the summer, which was seen by many as an indication that Arsenal were wanting to bring someone in to replace Giroud.
But the Frenchman has begun the season in fine form, with five goals already to his name, and Wenger insists that more is to come.
"Olivier Giroud always had a better second season everywhere he played than the first one," said Wenger.
"For him, the jump from Montpellier to Arsenal was quite big. In the first season, it is always quite difficult.
"He is already one of the leading strikers in Europe. Will he improve, be better in all the aspects of his game? As long as all the aspects are there, the attitude is there as well, then at 27 you always think the best years are coming for him now.
"I am hoping he can make his mark in the Champions League. If the team performance is good, then I am sure that he will."
Wenger also insists that his interest in Higuain, who will feature against Arsenal on Tuesday night when they host Napoli in the Champions League, was not based on the fact he wanted to replace Higuain.
"We wanted to give some support to Giroud," he said.
"But it is not the best moment to talk about transfers today. He was on the market and several clubs were in for him. I do not think it needs to be talked about again."