Newcastle manager Alan Pardew wants good performance against Chelsea
Manager Alan Pardew has admitted that Newcastle are in need of a boost following back-to-back defeats.
Last Updated: 31/10/13 6:26pm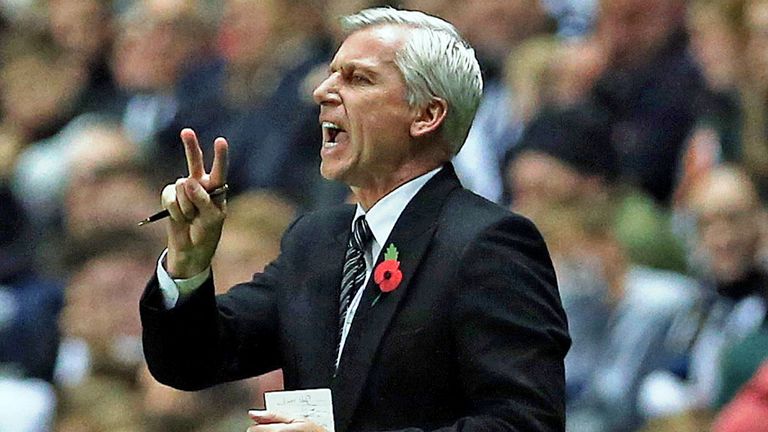 The St James' Park club followed a 2-1 Premier League defeat against local rivals Sunderland on Sunday with a home Capital One Cup loss to Manchester City on Wednesday evening.
Their next two matches are against Chelsea at home and Tottenham at White Hart Lane on Sunday, November 10th.
And manager Pardew understands the importance of the next fixture when the Magpies entertain Jose Mourinho's title challengers.
He said: "It can transform your season, a win against Chelsea or Spurs, and that's what we have got to look for.
"It is frustrating because it's difficult when there's such emotion riding after the Sunderland game, and I understand that.
"But we are hurt as well. When you have played your heart out and in the 85th minute the opposition smash it in the top corner!
"We are down and we need a lift and I hope our fans give us a lift on Saturday.
"They did last night (against Man City) and we responded to that, and they need to be in really, really good voice for us to have a chance against Chelsea.
"I think we have got an even chance against Chelsea, I genuinely do, as well as they are playing because I think my team is playing well.
"But you need those breaks and things to go your way and the first goal will be important in this fixture.
"To beat one of the top teams you need to be at your very best.
"You cannot win a game in the Premier League, when they have got the resources they have got, unless you are at your very best."