Transfer news: Aston Villa boss Paul Lambert wants experienced players
Aston Villa boss Paul Lambert says he is looking to add experience to his squad in the January transfer window.
Last Updated: 31/12/13 10:23am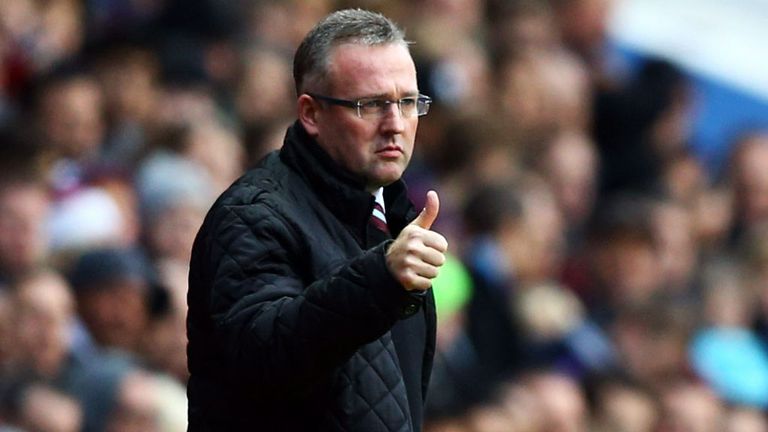 Lambert is keen to bring some experienced performers to Villa Park to help his youthful side along as he looks to end their slump in form.
The Villa Park chief admits he has identified several targets, but concedes finances could be a problem for him to do the deals.
"I'm trying to improve the squad," said Lambert. "And if we can bring one or two in, whether that's permanent or loans, I will try.
"I've identified ones I will try to get them in, but we will have to see.
"We might want to bring in one or two experienced ones to help the younger ones on the pitch.
"You think experienced players might help you in certain areas of the pitch. But sometimes the salaries are ridiculous which I don't think this club will do again.
"That's the reality. If one comes up and everyone thinks it is right you look at it.
"It's a challenge to go and find players but with top end ones the salaries are a bit high.
"I had one today and I nearly fell off my chair - I put the phone down on that one! That's what you are working with, that's the nature of the game, it's too much."