Richard Scudamore predicts best finish to Premier League in 22 years
Richard Scudamore is predicting one of the best finishes to a Premier League season in the 22 years of the competition.
Last Updated: 30/04/14 4:15pm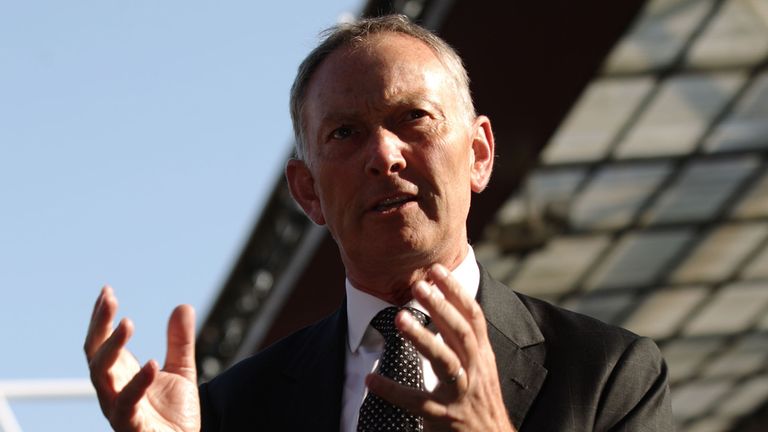 Three points separate the top three sides going into the final two weeks of the campaign.
"It's very nice to see competitiveness, we want it to go to the last day of the season," Scudamore told Sky Sports News.
"I say it at the start of every season, I say it towards the end, we want to get to the last day where it's not all decided at the top and it's not all decided at the bottom.
"Whilst we have had close title races and we have had close relegation battles, this season more than ever, it feels like we have got it at both ends.
"We have uncertainty everywhere, every match matters now. Just about every game that goes on now really matters, alters things dramatically and come May 11th it will all be decided. But there's going to be some excitement between now and then."
At the bottom of the table, eight clubs are still not mathematically safe and are battling for survival
"It's desperate times for those clubs," added Scudamore. "They want to stay in, they want to be part of this Premier League going forward. Of course it is possible to go down, bounce and come again but it's very difficult to do that.
"And therefore there is a mad scramble to stay in and that itself brings very competitive matches and brings more excitement for people."