Ten to avoid
A frenetic start to the January transfer window has sent the rumour mill into overdrive, with fans, pundits and hacks all speculating on who should sign who. Matt Stanger looks at the flip side of the coin and ponders over whom might just best be avoided...
By Matt Stanger
Last Updated: 08/01/13 10:18am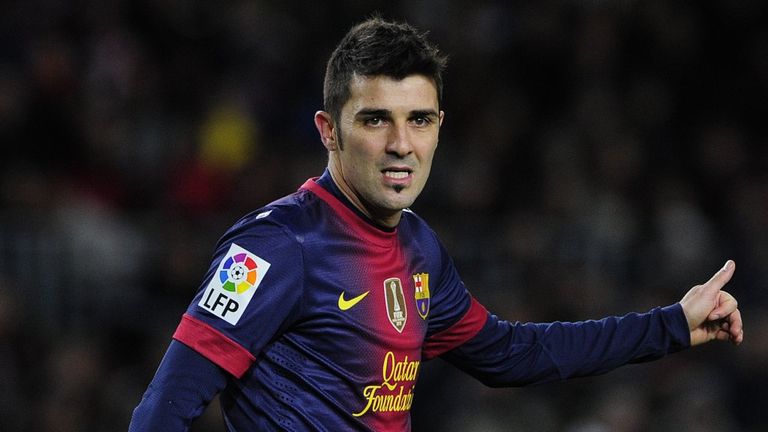 Yann M'Vila
It's perhaps indicative of how far M'Vila's stock has fallen that the midfielder is now being linked with QPR rather than summer suitors Arsenal and Spurs. The 22-year-old has acquired a reputation as a troublemaker in the past 12 months after refusing to shake Laurent Blanc's hand following his substitution in France's match against Spain at Euro 2012 and then allegedly leading an unauthorised night out with several of the under-21 team before a crucial qualifying play-off against Norway (in which France were subsequently eliminated). With his form for Rennes also nosediving, it might be best to stay clear of a move for M'Vila this month, even at a cut-price £6.5million.
Lee Camp
According to Nottingham Forest fans in the know, reported Reading target Lee Camp is no more than a solid Championship goalkeeper who would struggle with the step up in quality if he were to move to the Premier League. Reading have had serious problems with their goalkeeper position this season after several poor displays from regular number one Adam Federici, but signing another keeper unproven at the top level is clearly not the answer. Camp has been linked with a move to a top-flight club before but at 28 it seems his chance may have gone unless he can gain promotion with Forest. A better bet for Reading would be to hand a trial to free agent Craig Gordon.
Guillaume Hoarau
Hoarau's inclusion in this top ten is partly motivated by his recent record at PSG and partly by the selfish consideration of how incredibly difficult it is to remember the spelling of his name. The 28-year-old forward has been linked with a host of Premier League clubs this month as he seeks a fresh opportunity, but his performances in Paris over the last two seasons have left much to be desired. It may seem that Hoarau is a victim of circumstance following the Qatar Investment Company's purchase of Zlatan Ibrahimovic in the summer, but his stats reveal just 19 goals in his last 69 appearances - hardly evidence that he can cut it in England's top flight.
Salomon Kalou
Absence makes the heart grow fonder, but in Kalou's case it's a wonder why any club would be tempted to bring him back to the Premier League. Both Liverpool and West Ham have been linked with a move for the forward, while it has also been reported that Chelsea are considering a return for the 27-year-old on loan. However, the Ivorian international failed to fulfill his potential in six seasons at Stamford Bridge and Lille were the only club to express a solid interest in signing him when his contract expired in the summer. With three strikes in 18 appearances so far, Kalou has provided little evidence to suggest he'd be a success should a second chance in England come his way. Liverpool no longer need him after signing Daniel Sturridge and West Ham have picked up one average striker already this month.
Wesley Sneijder
Following a magnificent 2010 - in which he won the Champions League and helped Holland to the World Cup final - Sneijder's career has been on the slide, culminating in the current stand-off with Inter over his contract. It's rather unfair of Inter to ask Sneijder to take a pay-cut on his reported £200,000-a-week wages after agreeing to pay them in the first place, but the 28-year-old should also accept that his form over the past 18 months hasn't justified such huge investment. It's a shame to see such a talented player hawked around Europe like a jar of pickled eggs, but like pickled eggs it would be best to stay clear of the midfielder.
Luciano Becchio
Although Becchio has an impressive record for Leeds and lies third in the Championship top-scorers list with 15 goals, it's clear that he's currently playing at the very peak of his powers. At 29, there is little room for improvement in the striker's ability and any move for Becchio by a Premier League club would only serve as a desperate quick-fix mid-way through the season. It's likely that the Argentine would struggle with the step up to the top flight and all things considered, it would be best not to hand Leeds an inflated fee this month.
Franco Di Santo
Roberto Martinez felt it necessary to deny that Wigan will listen to offers to Di Santo this month, but why anyone would be interested in the striker is difficult comprehend. After three goals in six games at the start of the season the 23-year-old was awarded his first cap for Argentina in a friendly with Saudi Arabia, but since then Di Santo has failed to find the back of the net in 14 appearances. Despite being 6'4", Di Santo offers little threat in the air and nor is he capable of a target man role that would suit some Premier League clubs. It often seems that the striker is punching above his weight in the top flight, and any suitors should steer well clear.
Adrian Lopez
Having watched Lopez play for Atletico Madrid on a number of occasions, I haven't seen anything to suggest that the Spain international could be the spark Arsenal need as they battle to stay in the top four this season. The 24-year-old forward has scored just two goals in 16 appearances this campaign and has notched only 25 strikes and ten assists in 172 La Liga matches. Considering Adrian is also often deployed on the left - a position for which Arsene Wenger signed Lukas Podolski in the summer - it would be a waste of the Gunners' savings to spend on the Atletico man in January.
David Villa
It might seem contrary to suggest that Spain's record goalscorer is a player to avoid in the January transfer window but, at 31 years of age and only 12 months since serious injury, a £15million move for Villa may be inadvisable. The Barcelona forward has only played in 18 matches (scoring five goals) since breaking his tibia in December 2011 and has thus far struggled to rediscover his previously breathtaking form. This is not to say that Villa won't eventually find his touch, but given the fee and wages that have been mooted, an offer for the forward represents a much bigger gamble than it initially seems. A loan move would be much more preferable, if it can be arranged.
Loic Remy
Considering Remy's form for Marseille this season, both QPR and Newcastle would be taking a huge gamble if they splurged a reported £11million on the striker. The France international has scored just three times in 19 appearances this term and his record of 12 strikes in 29 Ligue 1 games last year does little to justify his price tag. That Remy was also diagnosed with a heart problem during his Marseille medical in 2010 may also be a consideration, but more pressing is the lack of evidence to suggest the forward could spark an immediate revival for either of the Premier League strugglers.
This article first appeared on Football365