David Ginola calls for Gareth Bale to be played in central free role for Tottenham
David Ginola says Gareth Bale is wasted on the left and needs to play in a central role for Tottenham.
Last Updated: 09/02/13 4:28pm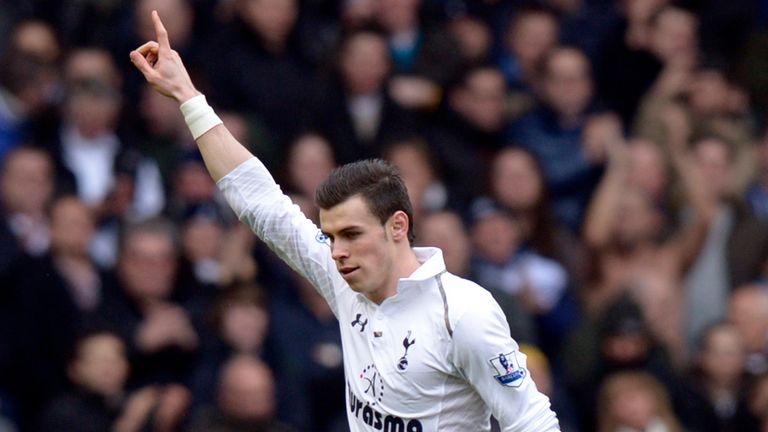 The Frenchman used to dazzle the White Hart Lane crowds as a left winger between 1997 and 2000 and was thrilled by the performance of the man who now regularly occupies that position in Saturday's clash with Newcastle.
However, Andre Villas moved Bale from the left wing into a free role mid-way through the second half - a decision that proved inspired as Bale scored a 78th-minute winner - and Ginola believes the Welshman is now so influential that he needs to be played in that position more often.
"We were waiting for something special to happen in the second half and Gareth did the job," he told Ford Football Special.
"He's just magnificent and I'm always amazed by the things he does and the capability he's got. He has power, he gets the ball anywhere on the football pitch and runs with it so fast that no-one can catch him. He's an amazing player and I'm really impressed.
"I really think that Villas-Boas should play him more in a free role in the middle of the park. This is the kind of player who should be able to be anywhere where the ball is because he can do anything with it.
"If you put him on the left side I think he's too suck. He's really special and he needs to be in the middle.
"We talked about if he was at the top of his game and I don't think so yet.
"That's why he's really cracking because if you think about the day he's going to be in the middle of the park, being in any position where he's capable of going on the right, going on the left and in the middle. At this level I think he's going to be at his best."
Difference
Bale has scored in three successive Premier League games for the first time in his career and his sparkling form has seen him linked with a summer move to Europe's top clubs, including Real Madrid and Barcelona.
But Ginola says he would love to see Tottenham keep hold of their star man and insisted there were no guarantees that he would have the same impact if he moved overseas.
He added: "At the moment Spurs are playing for Gareth. They're playing with him but for him.
"Every single time a player [gets the ball] he wants to see where he is and give him the ball because he probably is the only one at the moment who can really make a difference.
"Going to another team, playing for Madrid or Barcelona, I'm not sure the players would play only for him and it's going to be more complicated for him to settle in.
"But offers will be on the table, that's for sure, from everywhere; Spain, Italy, Germany and France! PSG could be a destination for him!
"He's got the full package and I'm sorry we're talking about Gareth Bale leaving the club. We shouldn't talk about that.
"They will have to find a way to keep him at the club because if they want to be one of the best clubs in the world they will have to keep the best players."