Kevin Phillips
Football Expert & Columnist
Kevin Phillips on diving, Jonjo Shelvey's big night and Wayne Rooney's milestone
After witnessing it first-hand on Saturday, Kevin Phillips says diving has no place in football.
Last Updated: 18/09/13 1:30pm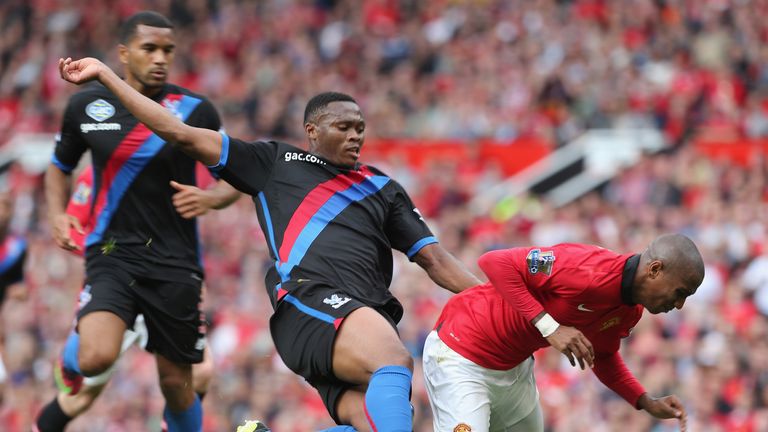 In the Palace dressing room on Saturday, we felt huge frustration and huge anger. Hopefully the Ashley Young incident will highlight to the game an area in football that needs to be looked at. We've covered the goal-line technology and now we need to have a serious look at diving in football because there is no place for it.
Something has got to be done. Who knows the results until we try it? I think we could look at reprimanding players after the matches. We already look at tackles that referees miss and other areas after the game and players are punished as a result - so why not diving?
I think it would certainly deter players from going down easily and trying to con the referee if there's some kind of punishment in place. We're tackling areas of football and this is one area that's always been there and one we definitely need to clamp down on.
Listen, I'm not going to say I've been perfect over the years. When I first started out, I would have to say yeah, I've gone down pretty easy and have tried to con the referee, but what you have to do is learn from it, because we're in the 21st century now, there are so many cameras - you will get caught.
If you look at the likes of Didier Drogba, when he first came to the Premier League, he would go down way too early. Cristiano Ronaldo as well. If you watch these players now, they never go down because they've learnt. Players need to learn from it and the quicker they do, the better they'll take the pressure off themselves and go on to better careers.
Favouritism
From my experience over the years, I've certainly seen that the big clubs get more favourable decisions than the lesser clubs. If the penalty incident on Saturday had been down the other end, would we have been given a penalty and would a United player have been sent off? I'm not so sure.
You've certainly seen it over the years, bigger clubs getting more decisions, but nevertheless, there is certainly no area for diving and I think referees have to try and be a little bit stronger. I know they're under extreme pressure but maybe a little bit of help from somewhere else will help them, but the players have got to help the referee too.
Shelvey will get stronger
I wasn't the only one who really felt for Jonjo Shelvey whilst watching Swansea against Liverpool on Monday night.
I know Jonjo because he was at Blackpool with me for two months - a great kid, a nice lad who loves his football and an exceptional talent. To watch him have an evening like that you think it will either make him, or break him. And knowing him personally, I think it will make Jonjo.
It was a bizarre evening for the lad - he scores a cracking goal against his old club and then gifts them the first goal. With the second goal - although the pass got cut out - I felt it wasn't all his fault as Victor Moses still had a lot to do, but the press will blame Jonjo. I very much doubt we'll see another game like that this season from an individual. I certainly feel for Jonjo and I think that will make him a lot stronger going forward.
Unfortunately, these things happen in football, and when it happens in the Premier League it gets highlighted all over the world. If it had happened in the Championship, would it have been such a major thing? I'm not so sure. My advice is keep doing what you're doing and keep getting yourself in the right positions.
Rooney's record
For me over the last 10 years, Wayne Rooney's certainly been the top British striker in this country.
I was lucky enough to sit and watch him close-hand on Saturday with Palace. I wouldn't say he's at his peak of fitness at the moment, but he's got three goals in two games and to produce the goods after the summer of speculation - will he go? Will he stay? - just shows the strength and character of the man.
He's one player that we need to keep in the Premier League and Manchester United must be delighted to have kept him. To score 200 goals for the club is a massive achievement and I'm pretty sure there are many more goals from him to come for the rest of the season.